Texas secession fever: bumper stickers after petition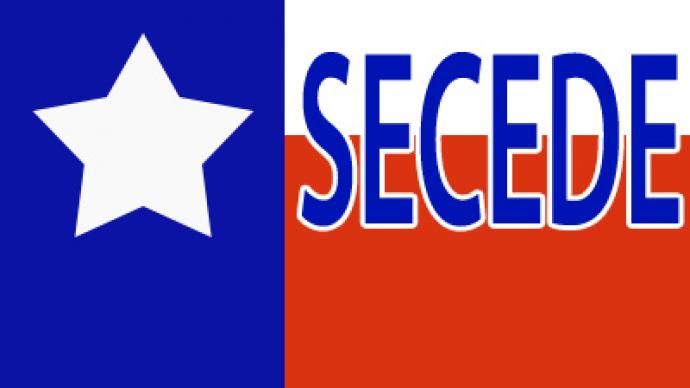 A new bumper sticker is making its way around Texas. With the word 'SECEDE', the sticker has become a hit among those who are angered by Mitt Romney's loss in the US presidential election.
The $2 stickers, which can be purchased at www.TexasSecede.com, call for a secession from the United States at a time when many are unhappy with the federal government. The sale of these stickers has drastically increased in the past week, the New York Times reported.A petition calling for the secession from the US has garnered signatures from nearly one million people from all 50 states in the three weeks since President Barack Obama's re-election. Texas has gathered the most, with 117,373 digital signatures on its position mid-Monday.  Each White House position must have at least 25,000 signatures within 30 days of submission in order to draw a comment from the Obama administration.Even though Texas is well past its minimum signature requirement, the post-election anger may have sparked a greater movement in a state that voted overwhelmingly Republican. Romney won by nearly 1.3 million votes in the historically red state, causing many to demand secession from Washington.A Republican named Larry Scott Kilgore, who is running for Texas governor in 2014, recently announced that he was planning to change his name to Larry SECEDE Kilgore."Secession! All other issues can be dealt with later," states his website,secedekilgore.com.Likewise in East Texas, a Republican official sent out a mass e-mail in which he emphasized the need for Texas and Vermont to each "go her own way in peace" and sign a free-trade deal with the other states.Despite a promise to do so, the White House has not yet responded to the petition. Meanwhile frustrated Texans are set to make millionaires of the secession stickers' producers.