Texas judge jails honor student for missing school
Published time: 29 May, 2012 20:07
Edited time: 30 May, 2012 00:07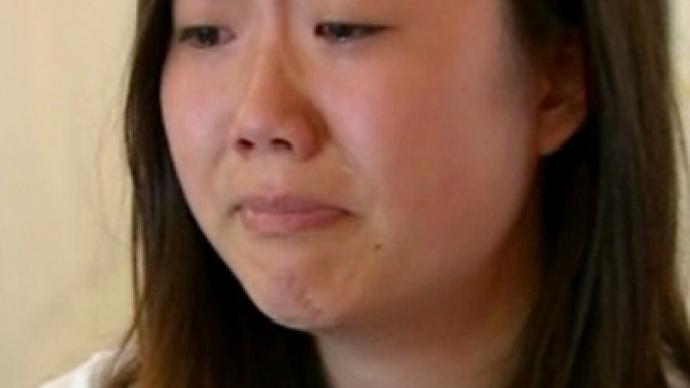 Diane Tran, 17, is on the honor roll at her high school, works full time at a dry cleaners and spends most weekends making extra cash by helping out a local wedding planner. But when Tran isn't busy earning straight-As, she goes to jail.
She might have a scholarly record that has made her the envy of the rest of Willis High School in Houston, Texas, but her peers aren't exactly praying to be just like Tran after a judge recently sentenced the eleventh grade student to an overnight stint behind bars.
Never mind the magnificent grades and go-getter attitude: Judge Lanny Moriarty was not impressed when Tran recently missed another day of school.
"If you let one run loose, what are you going to do with the rest of them? Let them go, too?" Moriarty asks local KHOU 11 News. The judge has found a solution for truancy in Texas, but it might not be the best one — Tran's community and the rest of America is now up in arms after the 17-year-old star student was imprisoned by Moriarty for missing another day of school.
Texas law makes it mandatory for students to miss no fewer than ten days of class in a six-month space, which, at that point, the state is able to intervene. Since Tran is fiscally responsible for two siblings and is often up until seven in the morning managing both her studies and work schedule, she can't always make it into Willis High before that morning bell.
Last Wednesday, Judge Moriarty sent Tran to a local jail for 24 hours. And although the student was driven to tears while telling KHOU about the sentence, the judge doesn't quite seem to think imprisoning a minor for trying to make ends meet is all that big of a deal.
"A little stay at the jail for one night is not a death sentence," he explains.
Of course, in Texas — anything is possible.
"I can understand if a child is staying out of school, running around, a bad kid, getting into trouble, taking drugs," Mary Elliot, Diane Tran's boss at the wedding planning service, tells ABC News. "I can understand why he would slap them into jail for 24 hours. But Diane doesn't do that. All she does is work and go to school."
"She's a straight-A student," Elliot adds. "She keeps her grades up, but sometimes she oversleeps, because she's been working."
Even though she tells reporters she is often just too exhausted to attend classes, her schoolmates say that Tran is an exceptional pupil at Willis High. Devon Hill, who also attends Willis, tells the New York Daily News that Tran is enrolled in Advance Placement classes and still manages to go straight "from job to job" to get by. Diane Elliot adds that it is often the only way for Tran to take care of both an older brother and a younger sister whom she is often responsible for since her parents split; her father, she adds, works late hours and often isn't able to take care of the family since the mother moved out of state.
Things aren't about to be any easier for Tran either; Judge Moriarty has ordered the girl to pay a $100 fine.