UN urges Texas and Georgia not to execute the mentally disabled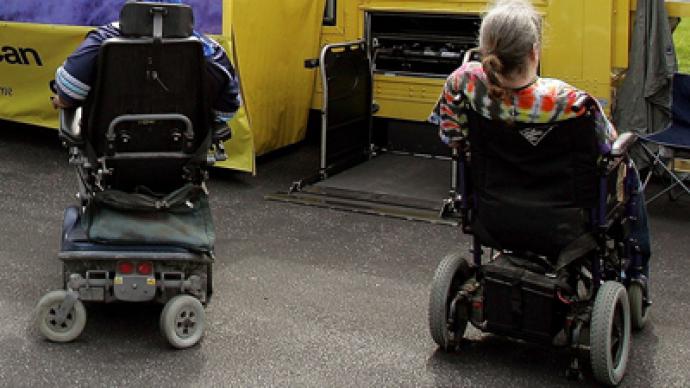 The United Nations is asking authorities in the states of Texas and Georgia to intervene in the cases of two American death row inmates who are slated to be executed this week despite having known mental disabilities.
Christof Heyns, the special rapporteur on arbitrary executions for the UN, has written the American government this week in hopes that his plea, penned all the way in Geneva, Switzerland, will convince the United States to reconsider killing two death row inmates scheduled to die on Wednesday. Although both cases involve putting to death inmates who have long been imprisoned for murder convictions, Heyns says that their documented mental states should be considered by the court before their executions are carried out.In his memo, dated Tuesday, Heyns says the executions of Warren Hill and Yokamon Laneal Hearn are a "violation of death penalty safeguards" and that anyone suffering from "psychosocial disabilities" should have their death sentence commuted.Mr. Hill, 52, was slated to be killed on Wednesday by the state of Georgia, even though the court previously agreed that he is "mentally retarded" by a "preponderance of the evidence." In Georgia, however, the state court says that such a mental condition needs to be proven "beyond a reasonable doubt.""Executing Warren Hill, a 52-year-old man whom a court has found to be more likely than not mentally retarded, would be a terrible miscarriage of justice," Mr. Hill's attorney recently told the Atlanta Journal-Constitution.The Georgia Department of Corrections said on Tuesday this week that they would temporarily postpone the execution of Mr. Hill so that they could make changes to its lethal-injection protocol, the Wall Street Journal reports, but the UN hopes that his death sentence is commuted entirely. Heyns argues that if an appeal is not honored, putting Hill to death "would be a fatality in violation of international as well as domestic law."Hearn, 33, is slated to be executed Wednesday evening in Texas for a 1998 murder he has been convicted of, although his attorney argues that the presiding jury in that case was never informed that he suffered brain damage as a child, was neglected by his parents, and was diagnosed with Fetal Alcohol Syndrome. Pleading for the state to reconsider the execution, the UN's Heyns writes that "there is evidence to suggest that he also suffers from psychosocial disabilities" and mention that is the opinion of experts that his mother's alcohol abuse caused him to be "affected by structural brain dysfunction" before birth.Amnesty International reports that the United States is the only member state from the Group of Eight leading economies that participated in capital punishment last year. The Death Penalty Information Center's records reveals that the US has executed 23 prisoners so far in 2012.
You can share this story on social media: