Model plane 'bomber' pleads guilty in Capitol, Pentagon attack plot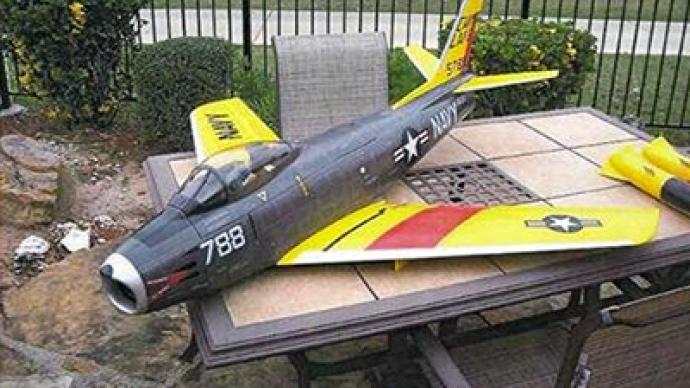 A Muslim-American has pleaded guilty to plotting to use three remote-controlled airplanes, each packed with five pounds of explosives, to blow up the Pentagon and US Capitol building in 2011.
­Rezwan Ferdaus along with his defense team and prosecutors agreed a 17-year sentence on the charges of attempting to destroy government buildings and provide material support to terrorists. In a plea bargain he admitted two of the six charges against him. Ferdaus was arrested on September 2011 after undercover FBI agents delivered supplies he had requested. The parcel included grenades, six machine guns and over 10 kilograms of C-4 explosive.The government officials emphasized that the general public was never in any danger since the materials were always under their control, writes the Associated Press.Airplane models about the size of a picnic table were found at a time of his arrest, which Ferdaus had hidden in a storage unit rented under a false name.According to the prosecution, the physics graduate from Northeastern University, intended to use three remote-control planes packed with explosives to blow up bridges and buildings near the Pentagon.The planes were to be guided by GPS at speeds faster than 160 killometers per hour and were intended to blow the Capitol dome to "smithereens," according to Ferdaus' affidavit, reports the AP.He then planned to follow up with an automatic weapons attack with six people divided into two teams.The government argues that during the course of the investigation Ferdaus told undercover agents of his plans to commit terror acts against the US by decapitating its "military center" and "non-believers", according to Reuters.While under surveillance in 2010, he allegedly supplied 12 mobile phones assembled as electrical detonators to undercover federal agents whom he believed to be Al-Qaeda recruiters.Earlier, Ferdaus had pleaded innocent of the charges, and his defense team argued that their client had mental health issues and that his plot was a "fantasy." A change-of-plea hearing has been scheduled for July 20.