Telecom industry enters the home security biz, but at what cost?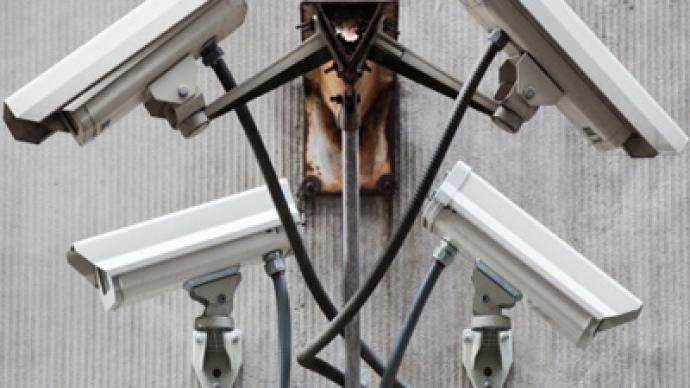 You trust them to tell you about current events and entertain your family with movies, music and most media imaginable. But are you ready to let America's biggest telecommunications companies conduct surveillance in your home?
If you're one of the many US consumers that subscribe to security services offered through names like Xfinity Home, IntelligentHome or Home Monitoring and Control, than you already inadvertently allowed them in. The largest telecom companies in the country — the ones managed under the same umbrella as NBC, CNN, Time Magazine and Warner Brothers — are quickly taking over the home security business. They are offering services that send their eyes into the houses of Americans from coast-to-coast, but is giving the country's biggest media entities entrance into your personal lives too close for comfort?Over the last few years, Comcast, Verizon and Time Warner have expanded their coverage of personal security services that are offered to their subscribers across the country. In addition to writing checks to those companies every month for cell phone service, cable TV and Internet access, many Americans are authorizing those same entities to add all-seeing eyes into their homes. Tom Kerber of the Parks Association tells SmartMoney.com that it shouldn't be a surprise that telecom companies are looking to expand their coverage by attempting to enter a budding industry that the Chicago Tribune values at $9 billion. Since the largest telecom companies in America already have a monopoly on most in-home services, it isn't that surreal that they are trying to get their cut of that pie as well. Soon Cox Communications and AT&T are expected to add similar programs, too.Those companies are looking for a way to "improve their revenue per user," Kerber tells SmartMoney.com, which notes that nearly two-thirds of American homes are already saturated with broadband Internet service. With the amount of users beginning to plateau, companies are considering alternative ways of emptying out the pocketbooks of their customers. "We think we can get a share of that, but we also think we can expand the market" into areas such as home automation and energy, Comcast's Neil Smit tells the Tribune."Some of the advantages we have going to market is we have an existing customer base and sales force. We have technicians … and existing call center operations. We think we can leverage those."A cause of concern, however, is how much of your personal life is being picked up by the largest corporations in America.While Comcast, Verizon and Time Warner all offer competing services, many of them rely on similar technology. A computerized pipeline of window sensors, door sensors and surveillance cameras are controlled by the customer, who in some cases can access the information remotely from cell phone applications. Also on the receiving end, of course, are the telecom companies — and any hacker willing to take them on. "[W]hen doors open, the system takes a video of whatever made that door open, and I get an alert on my phone," Mitch Bowling, a senior vice president for Comcast, explains to Smart Money of the company's Xfinity Home surveillance system. Since 2010, the cable giant has added that service to more than 65 percent of its already-established market. Just how big of a customer pool do they have to fish from then? Comcast is the country's leader in Internet service and cable television. They also manage two dozen NBC News affiliates across the country, own half of MSNBC.com, nearly one third of Hulu and one-third of the Weather Channel. Comcast is also largely controlled by the General Electric Company, who has in their portfolio large stakes in the weapons and aviation industries. Does that mean that GE is looking into every action within your home if you subscribe to Comcast's Xfinity Home system? No, but it shouldn't alleviate concerns given that General Electric's most lobbied issue is the defense of the United States. The group has also rallied behind the National Defense Authorization Act and lobbied in favor of the legislation that lets the White House imprison American citizens without charge or trial.Similar to Comcast's service is Time Warner Cable IntelligentHome, which advertises online that it lets customers control and monitors their homes from any Internet-ready device. Time Warner already keeps its eyes on its users, though, as evident by the corporation's continuing process of terminating the Internet service of users alleged to be in unlawful possession of copyrighted material. When a company controls your access to information across the globe, is it that wise to entrust in their access to every room of your house? It's as much of question rooted in fear-mongering as it is acknowledging a slippery slope right under the noses of millions of Americans. Before they add additional services to their monthly cable bill, though, it might be a good idea to consider the big picture.
You can share this story on social media: