Rebellious teens spiked parents' milkshakes with sleeping pills so they could use internet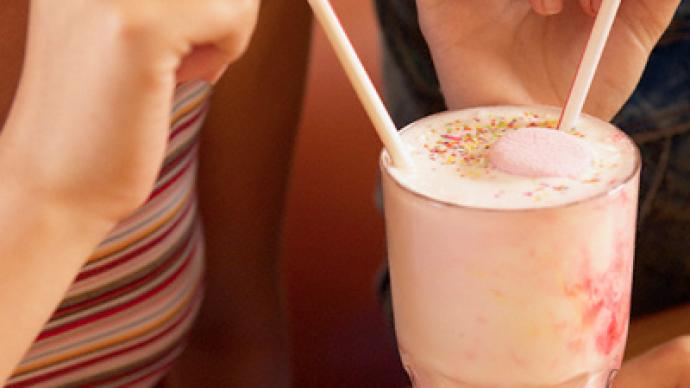 Two mischievous teenagers have been arrested in California after using sleeping pill-laced milkshakes to drug one girl's parents. The teens had an unlikely motive – to make the parents pass out so she could use the internet past her 10pm curfew.
The 15-year-old and her 16-year old friend purchased chocolate and vanilla flavored beverages for the parents at a fast food restaurant in the town of Rocklin.  
The parents didn't drink all of the milkshakes because they were "kind of gritty" and "funny tasting," Rocklin police Lt. Lon Milka told the Sacramento Bee.
However, a few sips of the frosty beverages were all that were needed to put the parents to sleep.
The couple woke up in the middle of the night feeling "really groggy" with "hangover symptoms," but had not been drinking, Milka said.
They continued to feel odd in the morning, and figured that something was wrong, so they took a trip to the police station to purchase $5 drug kits. The tests picked up traces of drugs, proving their suspicions correct.
But even though the medication did its job as intended, the girls' celebrations were short lived.
Once the parents realized what had happened, they took yet another trip to the police station – to turn their daughter over to the authorities. It was there that the teens' motive was discovered.
"Mom and Dad had the Internet cut off nightly at 10 p.m.," Milka said. "The daughter wanted to use it past 10 because I guess they're like most teenagers and the Internet is their life."
Both girls have been booked at Placer County Juvenile Hall on suspicion of conspiracy and wilfully mingling a pharmaceutical into food. It will be up to the prosecutors to decide whether charges will be filed.
It remains unclear which websites the girls visited while the parents were asleep.
The teen's mother said she turned her daughter into the police to send a signal to her child, and other kids, that drugging one's parents is not an acceptable practice.
You can share this story on social media: