CIA hunted in Sweden without permission?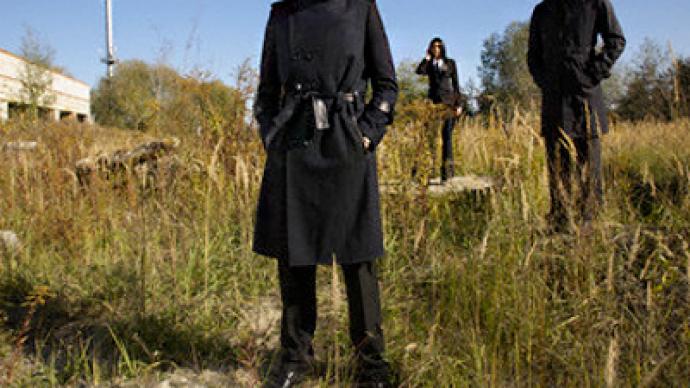 A report by the Swedish daily Svenska Dagbladet reported that Sweden's intelligence service Säpo discovered in 2009 that two US agents were conducting illegal under-cover investigations to hunt suspected terrorists in Sweden.
Säpo discovered the illegal activities when they noticed American operatives tracking individuals Säpo itself was also investigating for suspected ties to a known terrorist organization.Swedish intelligence was never informed of the CIA operation ongoing without permission in Sweden, the report said, and soon after Säpo discovered the agents they swiftly left the country. Svenska Dagladet, citing recent intelligence flops between Pakistan and the US over the Osama Bin Laden mission, insisted "the US has also carried out intelligence against terrorists on Swedish territory.""Sweden has thus become the scene of a foreign power's terror hunt without the knowledge of the Swedish government," Svenska Dagladet alleged, citing unnamed Swedish and Säpo officials. Neither the US or Swedish governments would confirm the report that Americans were illegally engaged in surveillance or counter terrorism activities in Sweden. Responding to the Svenska Dagladet report however US embassy spokesperson Christopher Dunnett in Stockholm stressed the US and Sweden boast a very cooperative relationship. "We have excellent cooperation with Swedish authorities in a several areas, including anti-terror activities," Dunnett told TT News. "We don't comment on security issues in detail.""I don't want to speculate on information in the media because we have very independent agencies in Sweden which operate in their respective areas of responsibility," Swedish Prime Minister Fredrik Reinfeldt told TT. "I want to note that in this case the responsible agency hasn't confirmed or denied [the report]."He too emphasized the strong cooperative relationship between Sweden and the US.If the report by Svenska Dagladet is true it is a very serious allegation, given the US and Sweden do boast positive and friendly relations. It is far less common for activities of this nature to occur between friendly states. That does not mean it does not occur, however. "It's been common practice for the Americans since September 11th, 2001 to carry out operations both with and without consent from the country where the operation takes place," intelligence expert Professor Wilhelm Agrell noted to TT News. I believe more that after 9/11, the CIA has given itself rights which don't have any limits at all, here and everywhere," commented Legal scholar Dennis Töllborg, who also noted it would be "incredibly strange" for the CIA not to have followed proper procedure with Sweden.
You can share this story on social media: