CIA Ordered Out of Pakistan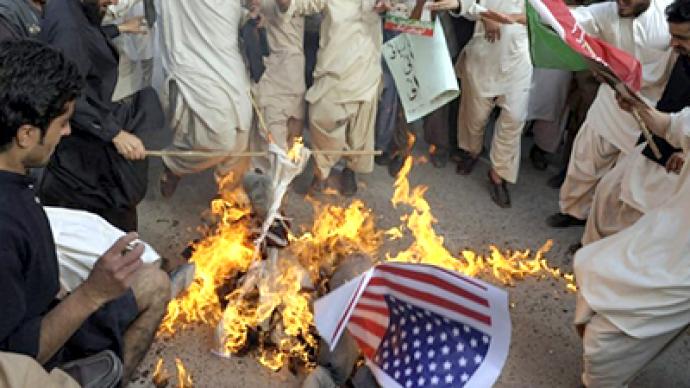 Pakistani military officials have asked the US to scale back its CIA operations in the south Asian country, as American intervention in the nation is yielding more and more accidental casualties and raising tensions among citizens.
Gen. Ashfaq Parvez Kayani, chief of the Pakistani Army, personally asked for the US to reduce the number of CIA operative and Special Operation forces in Pakistan, while also calling for the States to halt CIA drone strikes that target militants in the northwest part of the country. These unmanned aircrafts have come under fire recently for erroneously identifying Pakistani civilians for Taliban insurgents, and reports says that General Kayani has told Obama that his drone campaign has become "out of control." One strike this past February resulted in nearly two dozen civilian deaths, with another drone attack this month causing the first instances of US death as a result of drone friendly fire.
Both Pakistani and American officials have commented that the demand to withdraw forces comes as a direct result of CIA Security Officer Raymond A Davis' incident overseas this January when he shot and killed two Pakistani men. Coupled with ongoing American military presence, the Pakistani population has demonstrated feelings of weakness and anger against the US for its controversial ongoing occupation.
Pakistani officials have asked for more than 300 American personnel to leave the country, including CIA officers and contractors as well as Special Operations forces. The number of CIA officials operating out of Pakistan has not been disclosed, but such demands would cut the number of US Special Operations forces by up to 40 percent.
US's settlement in Pakistan has existed as a means of opening a front against al-Qaeda and Taliban personnel in neighboring Afghanistan, who have been known to operate inside remote Pakistani villages along the border; the town city of Peshawar, Pakistan lies less than 150 miles from the Afghan hub of Kabul. The Pakistani Army, however, feels that the US is more concerned with taking over Pakistan's nuclear weapons than encroaching on al-Qaeda, though.
Lt. Gen. Ahmed Shuja Pasha of Pakistan's chief spy agency, Inter-Services Intelligence Directorate (ISI) traveled to Washington on Monday for four hours of meetings with CIA officials. George Little spoke on behalf of the CIA, calling the meetings "productive" and noted that the relationship between the two agencies "remains on solid footing."