Eight Amish men jailed for buggy crime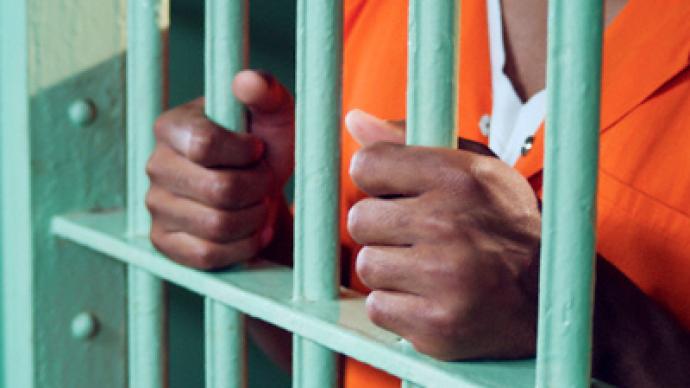 A Kentucky judge has sentenced eight Amish men to jail for what they insist was simply abiding the rules of their religion. The Graves District Court, however, says that it's the rules of the road that come first.
A handful of members from the Old Order Swartzentruber sect of the Amish religion began serving jail time this week after refusing to pay traffic fines for violating a state safety law. Whether it gets its horsepower from a hemi engine or hooves, all slow-moving vehicles on Kentucky roads are mandated by state law to show off a bright orange, triangular warning symbol to keep other motorists aware. According to the Swartzentruber men, however, the triangle is a symbol reserved for the Holy Trinity — not the highway.Nine of these men were convicted back in 2008 for failing to abide the law. Now after three years of an ongoing case over the failure to pay just a few hundred dollars in fines, eight men will go to jail to serve their time. That isn't to say, however, that the eight Amish men weren't taking precautions. They rode their buggies with reflective orange tape illuminating a safety signal; it just wasn't the standard, state-approved triangle sign. The Swartzentruber men abide to a strict code of conduct, called Ordnung, which "regulates everything from hairstyle and dress to education and transportation." That same code keeps followers from displaying "loud" colors and using "worldly symbols." According to the Swartzentruber Amish, signage shows a lack of faith in God."The Swartzentruber Amish are the most strict order," says neighbor and sympathizer John Via to CNN. "They will not do certain things. And they will not use that triangle."A ninth man, convicted of the crime as well, had his fines paid for by a Via. Levi Zook was expected to serve time with the other unlikely criminals, but Via, a good samaritan also of Graves County, insisted on paying his fines so that the man could look after his child with cerebral palsy."The Lord just put it on me," Via says to CNN. "It was bothering me too much."In the meantime, however, the other eight will be donning special grey jumpsuits as they spend a few days behind bars. "They don't want the fines paid," Via adds. "They want to serve their sentences."With the help of the ACLU, the men had appealed to the Supreme Court, which has not yet decided on whether or not they will hear the case. Their story has already been denied an appeal at both the Circuit Court and appellate court. To the Courier-Journal, Judge Deborah Hawkins Crooks says that if it was up to her, she would not let the cases ever into the courtroom, but adds, "I don't get to pick and choose the cases I hear." Local Sheriff Dewayne Redmond admitted to an NBC affiliate that he doesn't like the case one bit either. "I hate they had to go to jail," he says. Redmond adds, however, that he will not be targeting Amish drivers who disregard the sign, but still has to enforce the law.Judge Crooks says that not only do cases like these go nowhere, but Graves County is expecting to see a fair share of them; She was 44 similar cases to preside over in the near future. Ananias Byler, awaiting trial for three counts of failing to use the orange triangle, says to the paper, "I'm willing to sit it out (in jail) rather than put a triangle on."Until the state Supreme Court says otherwise, however, Kentucky will be throwing the book at those it says are horsing around.
You can share this story on social media: