US court drops charges on Aaron Swartz days after his suicide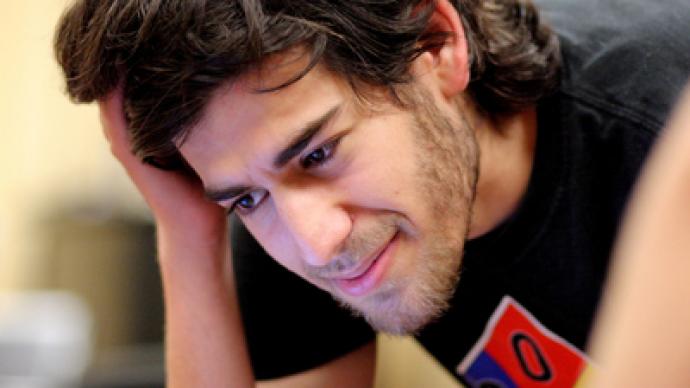 A federal court in Massachusetts has dismissed the hacking case against Reddit co-founder Aaron Swartz, who committed suicide on January 11 while facing decades behind bars and a $1 million fine.
The dismissal follows an investigation into Swartz's involvement in the theft of content hosted on JSTOR, a digital archive used by universities and other research institutions. Swartz, who was living in New York City at the time of his death, had accessed JSTOR through the Massachusetts Institute of Technology's library, which is why the case was being heard in that state.
Though JSTOR decided not to press charges – and even urged the US government to drop the case – MIT went ahead with a civil suit. As a result, Swartz faced serious legal consequences, which observers believe led to his suicide last week.
According to a Huffington Post report, Swartz's defense team suspected federal attorneys were using Swartz as an example to show how serious they could be with online crime cases.
US attorney Stephen Heymann pursued Swartz because the case "was going to receive press and he was going to be a tough guy and read his name in the newspaper," Swartz's lawyer Elliot Peters said.
­Even though Swartz is now dead and the charges have been dropped, the repercussions of the case are ongoing.
On Monday, global hacktivist collective Anonymous broke into MIT's website and replaced its front page with the simple line, "In Memoriam, Aaron Swartz." The group also left a statement calling the Department of Justice's pursuit of charges against Swartz "a grotesque miscarriage of justice" and "a distorted and perverse shadow of the justice that Aaron died fighting for."
"We call for this tragedy to be a basis for a renewed and unwavering commitment to a free and unfettered internet, spared from censorship with equality of access and franchise for all," the statement continued.
Swartz's funeral will be held in Chicago on Tuesday, and members of Anonymous will be in attendance.
The Westboro Baptist Church, whose members are known for bringing offensive signs to their funeral pickets – most famously, 'God Hates Fags' – has expressed intent to protest at Swartz's service.
Anonymous responded, saying in a statement, "Twenty-four hours after the death of Aaron Swartz was announced to the world, a heartless cult announced their intention to picket his funeral. In response, Anonymous has launched Operation Angel."
The Anonymous statement calls on "organizations who would like to form protective human shields near Aaron's funeral to listen closely for any announcement by the family on this action and respect their wishes… We are encouraging the public and any members of Highland Park law enforcement with intel on the cults to e-mail that information to OpAngel@hushmail.com."
In closing, the collective said, it "intends to pursue reform within the DoJ and other government agencies to prevent the kind of unnecessary harassment that Aaron Swartz was victim to. Some of the brightest men and women in the fields of information technology and security are being targeted by agencies that lack a basic understanding of the so-called crimes they are accusing people of."
You can share this story on social media: