Aaron Swartz's father blasts MIT's claim of neutrality, citing school's own report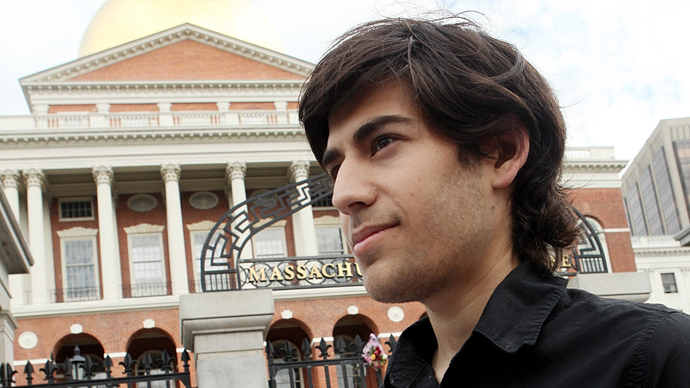 The Massachusetts Institute of Technology was anything but neutral, Aaron Swartz's father, Robert Swartz, said in response to a report released by the institute regarding its role in the legal wrangling that led to his son committing suicide.
In an interview with TIME magazine, Robert Swartz said that while the account of the events surrounding the school's entanglement into a police investigation is welcome, the report itself indicates that the academic institution did play more than a passing role.
The 180-page document released on Tuesday, which was compiled by MIT's Hal Abelson – a professor of electrical engineering and computer science – sought to shed light on events that call into question whether MIT enabled judicial overreach on the part of prosecutors.
"The report is a contradiction because it says that MIT was neutral, and yet it makes very clear that MIT was actually not neutral," Robert Swartz told TIME.
"MIT called in the police and then violated the law by providing the government with information and material from Aaron's computer without a court order. Then they lied to me about those facts," he added.
Aaron Swartz, the 26-year-old computer programmer and internet activist, was facing trial for the downloading of millions of academic articles from JSTOR in 2010 using the school's networks, which he then planned to make public.
JSTOR itself decided not to pursue a civil case against Swartz and urged the US Attorney's Office for Massachusetts to drop its criminal case. Swartz nonetheless found himself facing 13 felony charges under Assistant US Attorneys Scott Garland and Stephen Heymann, working under US Attorney Carmen Ortiz.
Ortiz and her office were later the subject of criticism in the wake of Swartz's suicide, with prosecutorial overreach being cited as a leading cause. Likewise, MIT began to face mounting criticism of its own involvement in the investigation, and produced a report this week in an attempt to set the record straight.
Though MIT's report generally absolves itself of blame, it does in relatively vague speak acknowledge "missed" opportunities.
"We have not found a silver bullet with which MIT could have simply prevented the tragedy." Nevertheless, "MIT missed an opportunity to demonstrate the leadership that we pride ourselves on," because MIT has traditionally taken pride in "promoting open access to online information, and for dealing wisely with the risks of computer abuse," wrote Abelson in the report.
Aaron's father, for one, has not been swayed by the report's findings.
"MIT wasn't neutral. They cooperated with the government and worked very closely with the prosecutor in the case," said Robert Swartz.
According to a May interview with TIME, Swartz's father believed that prosecutors were simply intent on making an example of his son. The slew of charges levied against him were based on the Computer Fraud and Abuse Act, which was enacted in 1986 and is currently being reviewed by Congress.
MIT's report, incidentally, seems to acknowledge precisely that point.
MIT did not consider "that the defendant was an accomplished and well-known contributor to Internet technology," that the law under which he was charged "is a poorly drafted and questionable criminal law as applied to modern computing," and that "the United States was pursuing an overtly aggressive prosecution," wrote Abelson in his report.