MIT motion puts Aaron Swartz Secret Service file release on halt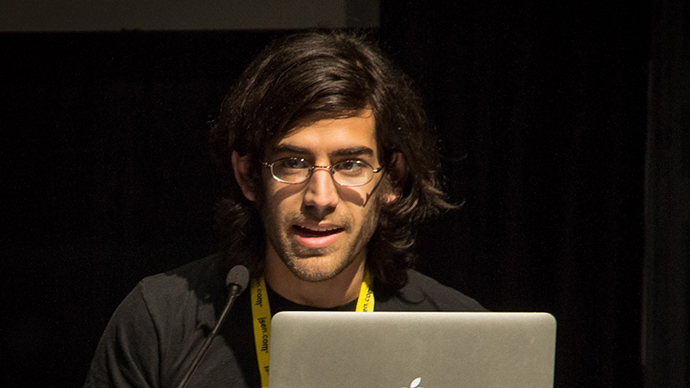 A US District judge has suspended the release of Secret Service documents on the late Internet activist Aaron Swartz after MIT filed a motion to intervene, asking to review and redact the files that contain names of the institute's staff.
US District Judge Colleen Kollar-Kotelly on Friday ruled to suspend the publication of Swartz's records which were to be "promptly" released following "an off-the-record conference call" from lawyers representing the Massachusetts Institute of Technology (MIT).

MIT demanded to review and redact thousands of pages of Secret Service files, arguing that their public release might endanger the institute's employees who helped the Secret Service and federal prosecutors pursue felony charges against Swartz for his bulk downloading of academic articles from MIT's network in 2011.

"MIT has reason to believe that encompassed within the records sought by Plaintiff's is information that, if released in unredacted form, could jeopardize the safety of MIT community and make its network more vulnerable to cyberattacks," the MIT's motion said.

A journalist for Wired Kevin Poulsen, who is the plaintiff in the lawsuit against the Secret Service's parent agency – the US Department of Homeland Security (DHS) – said he will attempt to block the MIT request in court.

"We'll be in court to oppose MIT being granted any right to redact the documents, and to oppose any further delay in filling this seven-month-old FOIA (Freedom of Information Act) request," Poulsen stressed in a statement posted online.

He also said it's "saddening to see" an academic institution setting the precedent of a non-governmental party interfering in a FOIA release of government documents.

The journalist initially filed a FOIA request for investigators' data on Shwartz shortly after the well-known coder and activist committed suicide while awaiting trial. The Secret Service – the main agency pursuing Swartz before he was indicted on violations of the Computer Fraud and Abuse Act in 2011 – denied the request citing a FOIA exemption that covers sensitive law enforcement records that are part of ongoing investigations.

But after Poulsen and Electronic Frontier Foundation attorney David Sobel initiated a lawsuit against the DHS, the US government was forced to respond. On July 9 Judge Kollar-Kotelly ordered the DHS to "promptly release to the Plaintiff all responsive documents that it has gathered thus far," as well as to "continue to produce additional responsive documents that it locates on a rolling basis."

Poulsen has said that he will publish the released data.
You can share this story on social media: