Thousands leave GoDaddy over registrar's support for SOPA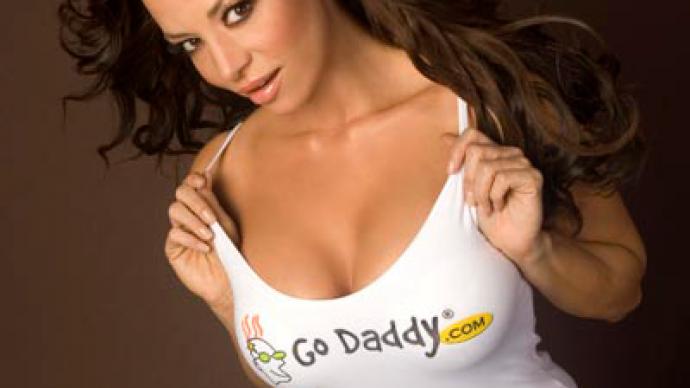 Thousands of website domains were transferred on Thursday from the Internet's top registrar Go Daddy as part of a colossal campaign against the service for its support of the Stop Online Piracy Act.
With managing close to 50 million domain names, Go Daddy is the largest registrar on the web and has customers across the globe. Thousands of clients stateside cancelled their accounts with the company this week, however, after Go Daddy originally voiced its support for the Stop Online Piracy Act, or SOPA. Should the legislation pass, US Congress will enforce penalties on websites that share unauthorized content and will begin government sanctioned censorship on the World Wide Web. The Internet community at large in America has voiced opposition to the act, as have Web giants Google, Wikipedia and AOL, among others. Go Daddy initially was in favor of the act, and though it eventually changed its stance, that decision came too little too late according to many of the company's now-former patrons.Advocates against SOPA designated December 29 as the day to launch a massive campaign against Go Daddy, encouraging users to transfer their domains off the registrar and onto a competing service, specifically ones that opposed the legislation. Though Go Daddy has yet to release statistics on how many users it lost on December 29 or the days leading up to it, rival registrar NameCheap says it processed more than 25,000 transfers on Thursday alone. For each transfer, says NameCheap, they are donating $2 to the Electronic Frontier Foundation, a non-profit based in Northern California that aims to extend the rights and reach of the Web. In a statement, the EFF calls SOPA "scary legislation that endangers our Internet infrastructure and threatens online free expression in the name of combating so-called rogue Web sites."Other registrars against SOPA also offered discounted rates for customers looking to switch over this week, including deals made possible with coupon codes such as "NODADDY," "BYEBYEGD" and "NOSOPA."In a written statement, GoDaddy CEO Warren Adelman acknowledged that the company "observed a spike in domain name transfers, which are running above normal rates and which we attribute to GoDaddy's prior support for the anti-piracy bill, which was reversed."After initially saying it supported SOPA, Go Daddy was forced to change its opinion after a backlash began on the Web against the registrar. Despite the move, however, many have pegged Go Daddy's decision to go against the legislation as disingenuous and more of a move to conduct damage control than anything else. "Our company regrets the loss of any of our customers, who remain our highest priority, and we hope to repair those relationships and win back their business over time," adds Adelman.
You can share this story on social media: