Strauss-Kahn case to close tomorrow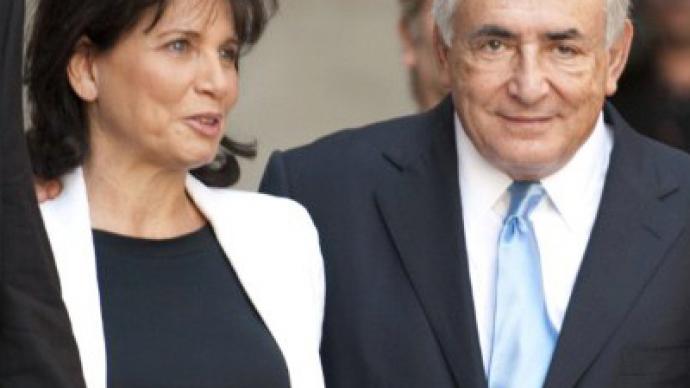 The woman that accused former IMF chief Dominique Strauss-Kahn of rape earlier this year will be in a New York courtroom today, and those close to the case suspect that there she will formally find out that the case is being put to rest.
Prosecutors are expected to tell Nafissatou Diallo that her charges against DSK will be dropped following revelations that attorneys say discredit her case against the French monetary kingpin. While working at New York City's Sofitel hotel, Diallo alleged in May that Strauss-Kahn forced her to perform oral sex and then attempted to rape her. Months later, however, prosecutors working against DSK announced that they had found several holes in the chambermaid's case and it has remained on the verge of collapse ever since.With Strauss-Kahn's next court appearance scheduled for tomorrow, a meeting this afternoon between the woman and Manhattan District Attorney Cyrus Vance is expected to accumulate with her formally finding out that the case will be closed following tomorrow's hearing."If they were not going to dismiss the charges, there would be no need to meet with her," Diallo's attorney tells The New York Times.Prosecutors say that Diallo had previously made up allegations about a rape that happened in her homeland of Guinea and have also linked her to an imprisoned drug dealer that she conversed at length with about Strauss-Kahn's wealth shortly after the alleged incident. The appearance of tens of thousands of dollars in her bank account has also aroused suspicion, and though she is sticking with her story, DSK's representatives attest that anything that did occur inside Hotel Sofitel was consensual. DNA evidence has since linked him to a sexual act. Speaking to Reuters on today, Francois Hollande, the Socialist frontrunner for the French presidency, says, "Whatever has been said, a man with the abilities of Dominique Strauss-Kahn can be useful to his country in the months and years to come."Christine Lagarde has replaced Strauss-Kahn as head of the International Monetary Fund in the months since the incident. Prior to the court case, DSK was considered a potential candidate for the French presidency.