New York Times fights NYPD after photographer brutally arrested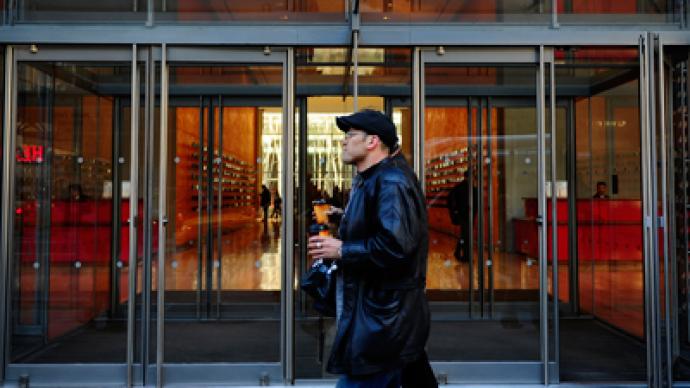 A credentialed photojournalist contracted to work for the New York Times was assaulted by officers with the NYPD and charged with two criminal counts over the weekend for covering the arrest of a 16-year-old girl in the Bronx.
Robert Stolarik, a 43-year-old photographer with more than a decade under his belt with The Times, was arrested on Saturday night for allegedly obstructing government administration and violently resisting arrest. He was taking photographs of New York Police Department officers responding to a fight in the Councourse neighborhood of the Bronx when he was assaulted, handcuffed and hauled off to jail, he says.The NYPD claims that after being told to leave the police scene, Stolarik "inadvertently" struck a police officer with his camera. From there, the photographer was forced to the ground and arrested, during which he says he suffered scrapes and bruises and had his own camera "slammed" into his face.According to the police report, Stolarik "violently resisted being handcuffed." His own story, however, seems to largely contrast with the cops' accounts. The Times has uncovered video footage of Stolarik's arrest and reports that the photographer was "face down on the sidewalk, beneath a huddle of about six officers" during the ordeal."A lot of officers took me down and dragged me; I don't have any internal injuries or broken bones, but it feels like I did," Stolarik — a former war correspondent — tells the Village Voice."In our view, Robert Stolarik, a freelance photographer working on behalf of The New York Times, was doing nothing more than his job when he was roughed up and arrested," a spokeswoman for the New York Times tells MediaGuardian.A $9,000 camera that the cops claim was used to assault them was not immediately returned to the photographer. Two days later, lawyers for the National Press Photographers Association were still demanding that the NYPD return $18,000 worth of gear taken by the police as evidence, as well as the journalist's city-sanctioned press credentials."It is a travesty that officers still do not understand or respect that 'the public's access to informationregarding the official business of the Department is of critical importance to effective City government," NPPA lawyer Mickey Osterreicher writes to the NYPD,"I can't even believe they have any justification for what they did. There's no justification. I was treated with more respect in the worst places than I was in this situation. It's unbelievable to fear for your life in your own city," Stolarik himself adds to the Village Voice. "They just get to say whatever they feel like saying and then charging me with whatever they feel like charging me with to justify their actions," the photographer tells NY Mag. "They were violent toward me, and they were violent toward the media.""This is an incident where it seemed the photographer was doing his job taking photographs, and the police overreacted and attempted to intimidate him and block him, leading to his arrest," George Freeman, a lawyer for the New York Times, responds in the paper.The Voice adds that an aide for NYPD Deputy Commissioner Paul Browne has told Stolarik's attorney that an investigation into the incident will not begin until after the photographer's first court date. He is not expected to go before a judge until November. Stolarik tells NY Mag that he does not plan on pressing charges of his own right now and is only asking for the NYPD to rescind their own charges and return his gear.Osterreicher of the NPAA says returning Stolarik's equipment would be "the right thing" for the NYPD to do.
You can share this story on social media: