As stocks fall gold reaches record high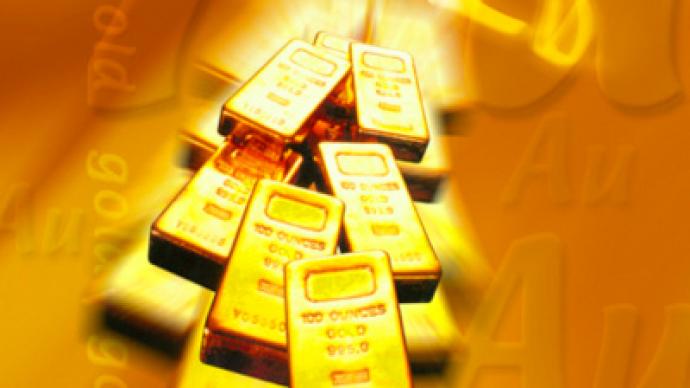 Gold hit record highs above the $1,500 an ounce mark as increased fears over US economic outlook continue to rise.
The S&P recently issued a threat to the United States, saying that unless a comprehensive debt plan is put in place soon, they will downgrade Americans' triple-A credit rating, making it much harder for the US to borrow money and likely increase inflation and further hinder the US dollar. "There is still going to be a lot of uncertainty over the strength of growth, in the United States in particular," Macquarie analyst Hayden Atkins told Reuters. "It looks like that is going to be quite weak in the first quarter, so that may rattle a few people. Then we have a critical policy point coming up with the expected end of quantitative easing."On April 18th S&P downgraded the outlook for US government debt from 'stable' to 'negative' issuing a clear statement on the severity of America's national debts.Congress and US President Barack Obama have discussed plans for debt reductions and cuts in government spending, but little has taken place. S&P warned action must take place quickly. The organizations insisted a solid plan to reduce US debt be agreed to within the next two years or the US may lose its status as a top-borrower.As fears grow, the US dollar weakens and stocks fall – gold becomes a noticeable alternative for many. "Gold has been acting as a currency in its own right, and that is why we are up at $1,500," Simon Weeks, head of precious metals at the Bank of Nova Scotia told Reuters. "There is an awful lot of bad news in the price. The S&P comment the other day has given us the final kicker to get up here."Throughout history gold has been a go-to metal in harsh economic times. It is a less risky investment because gold has inherent value, as opposed to floating currencies which are more volatile. Scott Carter, the CEO of Goldline explained there is a decline in the US dollar and when the decline takes place, consumers turn to a more stable substance – gold. "Clearly you have inflation concerns; you have a decline in the US dollar," he said. "The idea of keeping interest rates low, the idea of throwing cheap money into the economy has an impact on all commodities. But, it also as a currency plays a role in buying power and ultimately fuels inflation." Investors are being forced to turn to gold and even silver he said in order to secure and stabilize their buying power as the dollar declines. The buying power of precious metals is more stable and rises as currencies fall, he explained. "It's a wakeup call to politicians," Carter added. US monetary policies need to change and need to focus on a stable currency and debt reductions. The author of "The Dollar Meltdown," Charles Goyette, said the value of gold is more or less steady, while paper currencies are falling. Gold remains the same, but appears to increase in value relative to paper currencies as they fall. Because of this a number of states are considering laws to reinstate gold and silver as legal currency.New policies are needed, but it has become clear the Republicans and Democrats are both incapable of balancing the budget and addressing monetary policies. Most plans in Washington look to reduce the debt over a number of years or only reduce it by a specific portion. None solve the problem, argued Goyette. "The United States has 100 trillion in unfunded liability and there is no mechanism whatsoever by which those obligations can be paid," he said."The Federal Reserve has destroyed 96 or 97 percent of the dollar's purchasing power in the 100 years that they have been around."This threatens the US dollar's status as the global reserve. As debt worsens and it becomes more difficult for the US government to fund its debt the domestic economy suffers and the international economy begins to feel the impact. Goyette argued Americans will suffer higher prices in order to pay for the mistakes of the Federal Reserve.
You can share this story on social media: