State of Georgia to execute man declared mentally retarded by the court
Published time: 10 Jul, 2012 16:19
Edited time: 10 Jul, 2012 20:19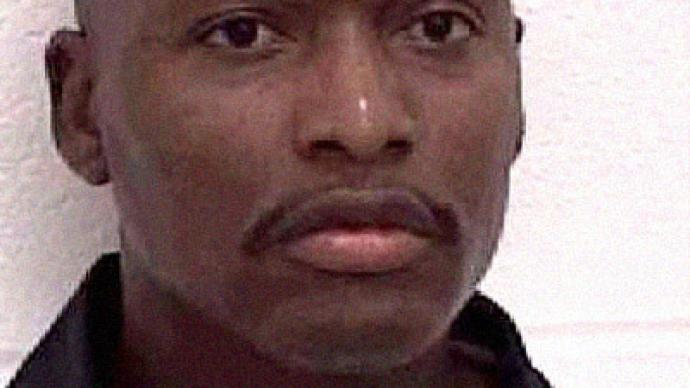 A 52-year-old mentally retarded man is slated to be executed in just around one week by prison officials in the state of Georgia, despite pleas from the family of the man he was convicted of killing more than 20 years ago.
The judge that oversaw the murder case against Warren Hill back in 1991 agreed that the defendant was "mentally retarded" by a "preponderance of the evidence," but the Georgia State Supreme Court insists that that's not enough to spare the inmate from an execution scheduled for July 18. The high court of the state says Mr. Hill's intellectual disability needs to be proven "beyond a reasonable doubt," making Georgia the only state in the US that requires such strict interpretation when considering killing its prisoners. Now unless the Georgia State Board of Pardons and Paroles steps up to the plate, Mr. Hill will be killed in just over one week.
"Executing Warren Hill, a 52-year-old man whom a court has found to be more likely than not mentally retarded, would be a terrible miscarriage of justice," attorney Brian Kammer, one of Hill's layers, tells the Atlanta Journal-Constitution.
Intelligence tests offered to Mr. Hill have put his IQ score at 70, the upper cusp for what the American Association of Mental Retardation considers mental retardation. Kammer says that he will ask the State Board of Pardons and Paroles to grant his client clemency, but at this point the date of execution is only a week away.
Hill's 1991 conviction was brought back up in 2003 when the state's Supreme Court reversed an earlier decision and reinstated the death sentence against the inmate because the severity of his disability could not be proven beyond a reasonable doubt. It went to the Eleventh US Circuit Court of Appeals, only for those justices to agree that federal law "mandates that this federal court leave the Georgia Supreme Court decision alone — even if we believe it incorrect or unwise."
In that same ruling, one justice even expressed, "we hold that the conclusion reached by the Georgia Supreme Court — that the Eighth Amendment protects only those capital offenders whose retardation is 'significant enough' to be proven beyond a reasonable doubt — eviscerates the command of the Eighth Amendment that the mentally retarded shall not be executed."
The case was sent to the US Supreme Court earlier this year, but in June they denied examining the particular of Mr. Hill's convictions, allowing the execution to be established for next week.
Amnesty International has created a petition to be sent to Albert Murray, the Georgia Board of Pardons and Paroles chair, asking for the state to reconsider the execution. Because Georgia is the only state that requires mental disability to be proven beyond a reasonable doubt, Amnesty International notes that "Mr. Hill would not likely be facing execution had his crime been committed outside of Georgia."
"Several jurors who sat on Warren's original jury have since stated under oath that they would have sentenced him to life without the possibility of parole had that been an option at the time of his 1991 trial, particularly after learning of the evidence of his intellectual disability and history of childhood abuse," Amnesty International adds.
In an editorial published by Law.com, Eric E. of the Georgia Council on Developmental Disabilities writes, "granting mercy to Hill would finally acknowledge the nationally recognized safeguards for defendants with developmental and intellectual disabilities on death row, and protect the constitutionally mandated rights of men and women with these disabilities."
Harris was sentenced to death after killing a man behind bars while already in jail for murder.