Innocent man, jailed for 20 years, suing forensic experts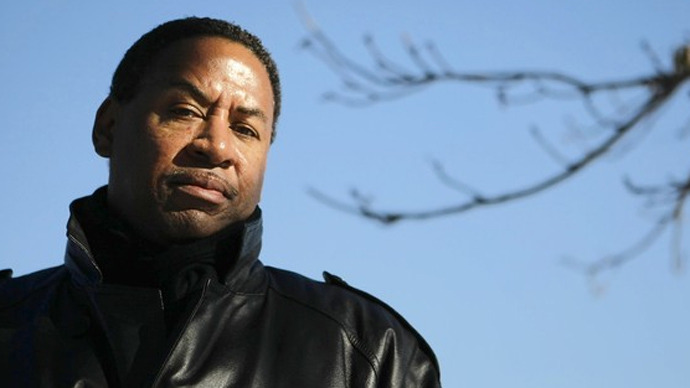 Bennie Starks was released from prison in 2006, after being locked up for 20 years for a crime he never committed. He is now suing the forensic experts who falsely testified against him in a case of sexual assault.
Although Starks' charges were dismissed, the 53-year-old man will never regain his lost years. In 1986, he was found guilty of assaulting and raping a 69-year-old woman from Waukegan, Ill., and sentenced to 60 years in prison.
Government witnesses, two dentists and a forensic technician testified against him. The rape victim also identified him in a photo line-up, but Starks believes two police officers encouraged the woman to accuse him.
Dr. Carl Hagstrom and Dr. Russell Schneider, two dentists, testified that the bite marks on the victim's body matched the marks left by Starks' teeth. Their methodology, however, was outdated and unreliable, according to information obtained by the Courthouse News Service.
With government witnesses, forensic 'experts', and the victim herself alleging that Starks was the rapist, there was little he could do to keep himself out of prison. But in 2006, the Illinois Appellate Court vacated the man's conviction and set up a retrial. DNA evidence cleared him of the 1986 rape, and Starks walked out of prison a free man.
It wasn't until January 2013 that all of his charges were dismissed and his record was clean.
"I'm just overwhelmed with joy," Starks told ABC after walking out of the courtroom with a clean slate. The man's attorney, Jed Stone, compared the outcome to a "ray of sunlight that cracked through a cloud". 
But what Starks can't forget is the false testimony by the state's forensic technician, Sharon Thomas-Boyd, as well as the two dentists who matched his teeth to the bite marks. Thomas-Boyd falsely claimed that Starks' semen matched the DNA found on the victim.
US District Judge Gary Feinerman supported Starks' theory that the forensic experts engaged in a conspiracy to falsely accuse him.
"The complaint amply alleges that the police defendants, the dentist defendants, and Thomas-Boyd all worked to get Starks convicted for a crime he did not commit, and it is more plausible that they each made their contributions to that effort in the context of an agreement to secure a wrongful conviction than that, by some wild coincidence, everyone who came into contact with Starks's case independently developed a desire to see him convicted and a willingness to lie in pursuit of that goal," the judge said, according to court documents.
It is unlikely that the police officers will be penalized for lying to the jury, since they hold impunity for doing so. But it is possible that they could face charges for prompting the rape victim to falsely identify Starks as the suspect.
Starks claims the conspiracy caused him emotional distress. The Innocence Project, a group that originally helped the man clear his name, told ABC that in cases where innocent men are imprisoned, misidentification is most often the cause.
"Bennie's case features a wrongful identification and also faulty forensics," Lauren Kaeseberg of the Innocence Project said in January. "Misidentifications make up 75 percent of wrongful convictions."
In the state of Illinois, committing conspiracy or perjury under oath or affirmation is a class 3 felony, which could result in 2-5 years imprisonment and/or a fine of up to $25,000. The lawsuit accuses the forensic experts of filing false reports, giving false statements, conspiring against Starks and pursuing wrongful prosecutions.
The defendants have filed a motion to dismiss the complaint, but Judge Feinerman denied all motions except the intentional infliction of emotion distress.