Spy-scientist plans to come back to Russia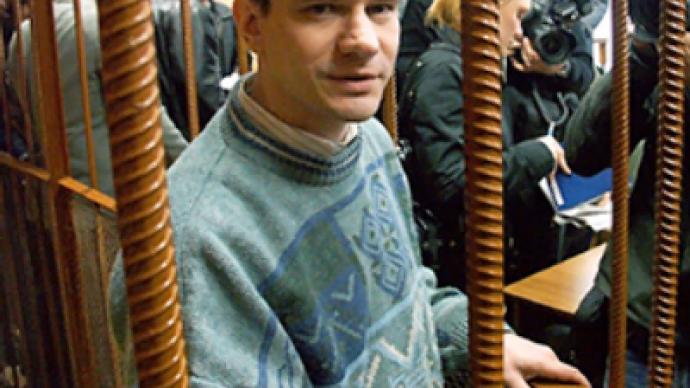 Scientist Igor Sutyagin, who was among the four convicts exchanged for ten Russian spies two weeks ago and is currently in the UK, has said he is planning to come back to Russia some day.
"I am planning to finally come back to Obninsk and repair the rickety steps in our little house built on 400 square meters by the Protva [River]," he said in a statement posted on Echo Moskvy radio station's website. Sutyagin said he is not sure when exactly he will be able to return to Russia, but "that will definitely happen."
His lawyer, Anna Stavitskaya, confirmed to Interfax news agency that her client would like to come back to his homeland. Meanwhile, the agency writes, there are no legal obstacles to the scientist's comeback.
"The Russian president pardoned Sutyagin. He is still a Russian citizen. I believe he is not deprived of rights and can come back to Russia any time," a police source told Interfax.
Following the biggest spy swap deal between Russia and the US since the Cold War, the Russian scientist has remained in the UK. According to his brother Dmitry, Igor Sutyagin is soon planning to leave the hotel where he has been since his arrival on British soil and stay with his friends in London.
"As soon as he gets access to the Internet, Igor is going to break the drawn-out silence. I believe it is about to happen in the coming days," he told the Russian Legal and Court Information Agency, cites RIA Novosti.
Back in the nineties, Igor Sutyagin headed a department in the Institute of USA and Canada at Russia's Academy of Sciences, which dealt with military policies. He was detained in October 1999, prior to a foreign trip, and convicted of passing classified information to British company "Alternative Futures".
According to Russia's Federal Security Service, the firm was linked to the CIA. The information included details of new arms systems and nuclear submarines. On July 7, 2004, he was sentenced to 15 years imprisonment for espionage. Sutyagin, however, had denied all the allegations.
On July 9, President Dmitry Medvedev signed a decree pardoning Sutyagin and three other Russian convicts who agreed to be exchanged for the alleged Russian spies arrested earlier in the US. Prior to that, the scientist had to sign a confession.
"I realized that I would have no other chance to be set free," Sutyagin was cited as saying by Kommersant daily. It was also a noble move, since the man was told that if at least one of the detainees had refused to be swapped, there would have been no deal at all.
You can share this story on social media: