March snowstorm pummels East Coast, shuts down federal government (PHOTOS)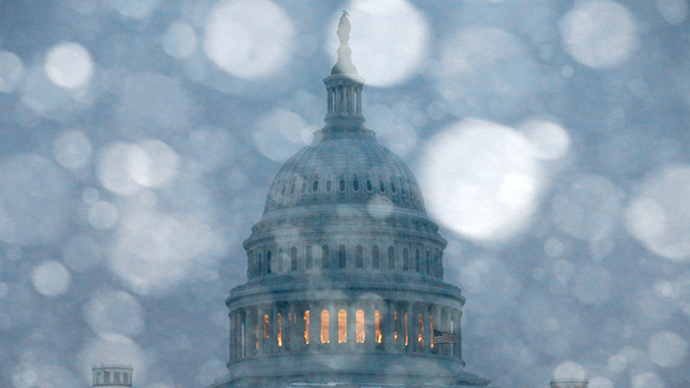 Weather continues to cause trouble in the United States, as yet another powerful snowstorm is blanketing the mid-Atlantic region and the East Coast on Monday.
Much like previous storms, the latest is cancelling flights, clogging up roads, and knocking out power from Maryland and Washington, DC, to states as far south as Arkansas and Texas.
In DC, as much as 10 inches of snow is expected to drop in some areas, causing the federal government to close its doors for the day alongside schools. According to Reuters, Congress delayed votes as a result of the weather, though the Supreme Court was still expected to hear its scheduled arguments.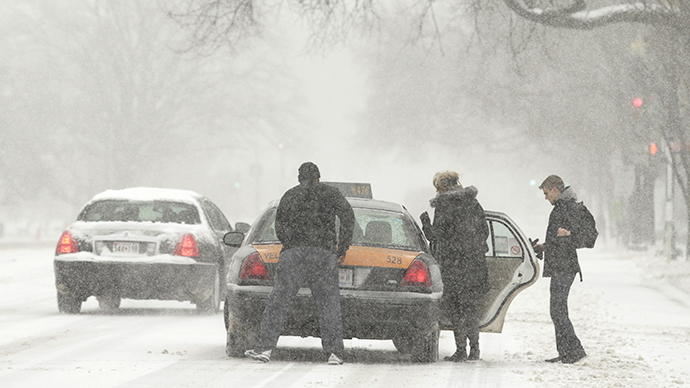 The National Weather Service has issued a winter storm warning for the surrounding DC area until 6 p.m. Monday. In Delaware, New Jersey, Tennessee, and Virginia, governors have each declared a state of emergency.
"From the nation's capital up through Baltimore and into Wilmington will get 6 to 10 inches and close to a foot in some places, especially across central Maryland," Carl Erickson, a senior meteorologist with AccuWeather Inc., told Bloomberg News. "In New York, we officially have them in the 1-to-3-inch range."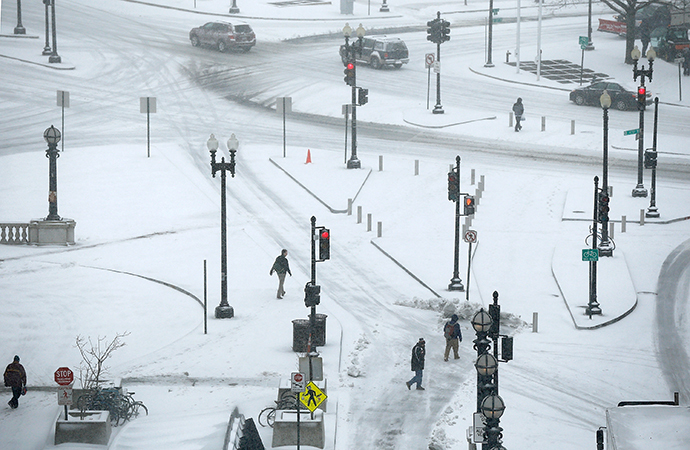 "The polar jet stream is really pushing down hard on the area so the storm system can't push itself far north," added New York-based weather service meteorologist Joey Picca to the publication. "It is really being shunted to the south and we are just going to get clipped."
Those traveling through the skies, though, will have to contend with another wave of delays and cancellations. According to the airline tracking service FlightAware, more than 2,400 flights have been cancelled nationwide as of 11 a.m. Monday morning. Nearly 4,600 other flights have been delayed.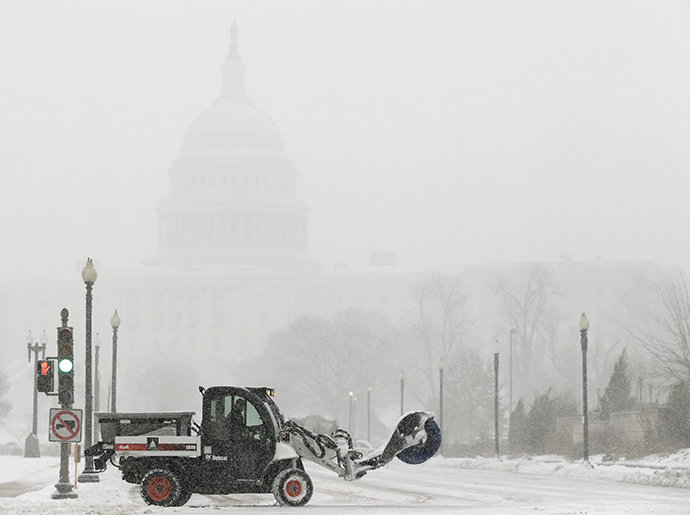 In the meantime, Amtrak is running fewer trains on a modified schedule, while New Jersey transit officials have cautioned commuters to expect delays and cancellations throughout Monday.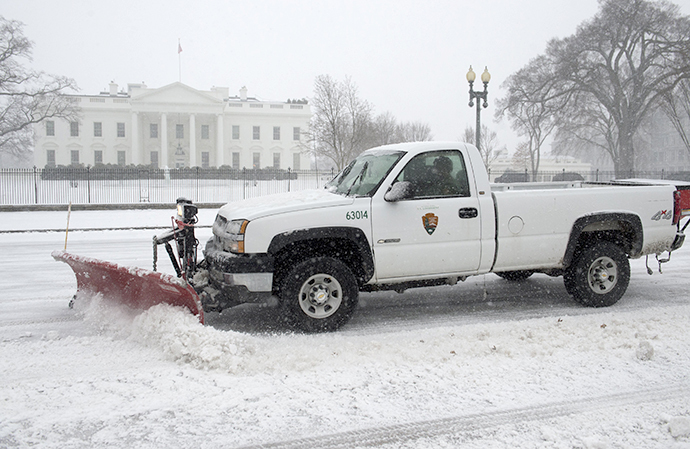 Since forecasters expect falling snow to turn into freezing rain, any accumulation of ice also presents the possibility that power lines could go down. Already, Bloomberg reported that more than 102,000 homes and businesses were without electricity as of 8 a.m. Of that total, roughly 80 percent of the customers affected were in Arkansas, Mississippi, and Tennessee.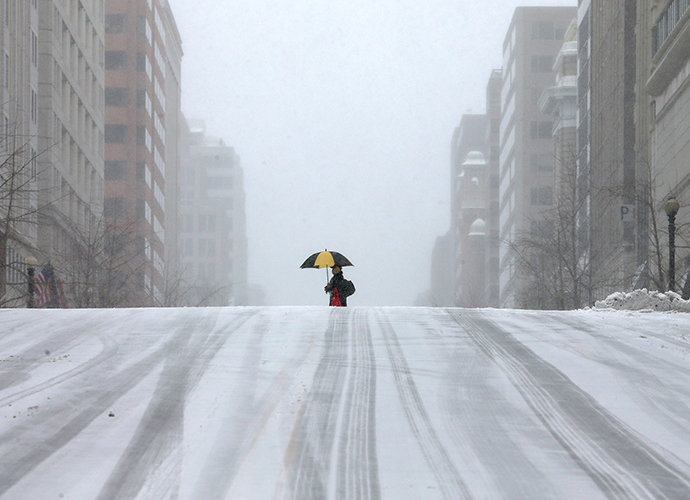 According to a local Fox affiliate in Washington, DC, even the storm's conclusion will brings little relief, as temperatures are expected to plunge for a number of days following the snowfall.
You can share this story on social media: