State of emergency in Georgia as second massive snowstorm moves in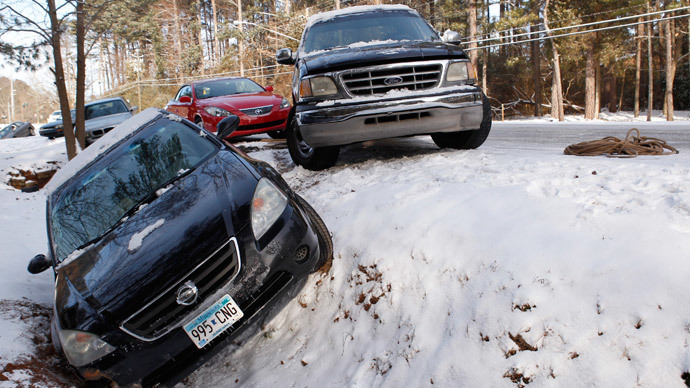 Less than two weeks after a rare winter storm paralyzed Georgia and wreaked havoc on the state's roads and residents, Gov. Nathan Deal has declared a state of emergency as more snowfall is expected this week.
Gov. Nathan announced that 14 counties in central and northern Georgia are under a state of emergency due to the upcoming winter storm warning issued by the National Weather Service.
The move comes after Deal was criticized for a lackluster response to Georgia's last winter storm on January 28, which dropped about 2.6 inches of snow in Atlanta and other areas. Thousands of drivers were left stranded on roads as a result, sparking comparisons to apocalyptic "end of the world" scenarios seen in popular culture such as "The Walking Dead" TV show.
Hoping to avoid a repeat of that event, Deal announced that emergency response crews have been put on alert and are preparing for the storm's arrival.
"I have directed the State Patrol, Department of Transportation and Department of Natural Resources to begin moving assets toward areas where the snow and ice are expected, and I have issued a 'warning order' for the National Guard -- an advance notice to personnel of the possibility of a 'call up' for a state mission," Deal said, according to Atlanta's local WSB-TV news outlet.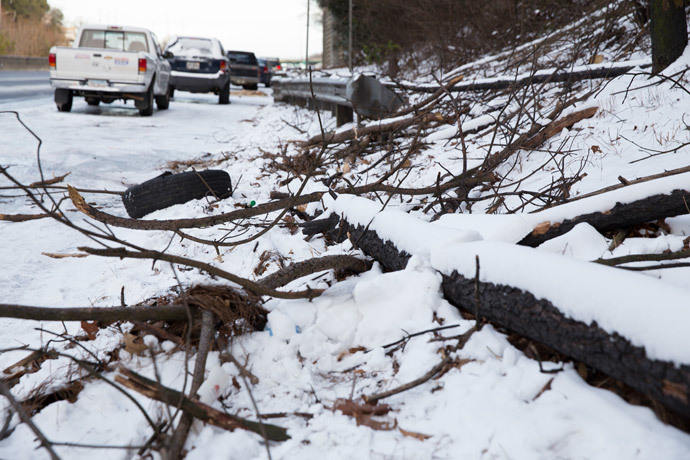 "At the moment, local meteorologists are advising us to expect a 'major storm' that could bring significant levels of snow and ice. We have passed along this latest weather information to school superintendents and local emergency management agencies."
According to the National Weather Service, the storm is expected to drop between one and three inches of snow in 14 Georgia counties – Banks, Cherokee, Dawson, Fannin, Forsyth, Gilmer, Hall, Jackson, Lumpkin, Murray, Pickens, Towns, Union, and White. Between two and four additional inches of snow could also fall between Tuesday night and early Thursday morning.
"Rain Monday night will mix with and possibly change over to snow or a snow/sleet mix by sunrise Tuesday morning," the Weather Service told the Atlanta Journal-Constitution.
"Precipitation will likely change back over to rain before transitioning again back to a mix of rain, sleet and snow Tuesday evening. By Wednesday morning, expect a mix of sleet and freezing rain, finally transitioning back to snow by Thursday morning."
Along with the accumulation of snow comes the possibility that the storm could cause thick layers of ice to form, downing trees and power lines and leaving residents without heat or electricity. According to Deal, he has accounted for this possibility as well.
"We've included health officials and power companies in our preparations because heavy downfalls of ice can knock out power supply," Deal said. "I want to make sure we're reaching out to health care facilities so they can have backup plans in place."
As for the driving conditions that caused such a media stir during the last storm, Deal is encouraging all motorists to be off the roads by early Monday evening so that crews can treat them for incoming snowfall.
You can share this story on social media: