Corpses vote in South Carolina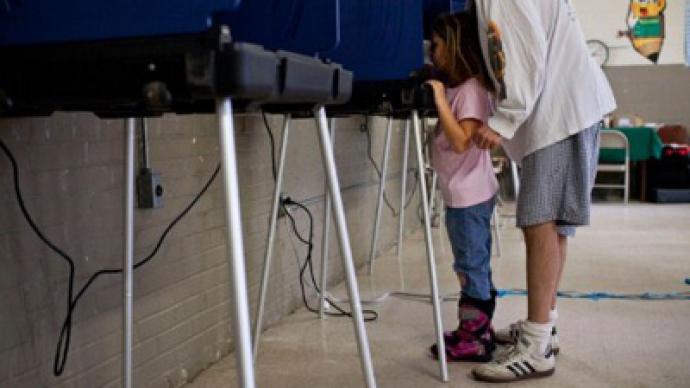 The afterlife might not be that bad after all. Cushy cloud-lounging, one-on-one with God and, ideally, an eternity in bliss. For the deceased in South Carolina, one extra perk was recently discovered: extended voting rights.
On the same day that former House Speaker Newt Gingrich clinched the win in the South Carolina primary, the state's attorney general, Alan Wilson, stumbled upon what he says are nearly 1,000 improper votes in the state's recent voting records. According to Wilson, at least 953 votes have been cast in his state by citizens that otherwise wouldn't exactly be expected to hit the polls on Election Day. Each of those 953 ballots, says Wilson, were made by the deceased.After digging into the details regarding the potential voter fraud, Wilson has uncovered that in 71 percent of the cases, the "voters" in question had been deceased for anywhere between two months and over six years' time. Now Wilson is asking for an investigation to find out — assuming a ghost vote is out of the question — who was responsible for the scandal and how did they get away.In a letter dated last Thursday, the same day as the South Carolina primary, Wilson sent US Attorney Bill Nettles a copy of his findings, which were compiled after an analysis was conducted by the Department of Motor Vehicles. The Associated Press reports that the US Justice Department has since been made aware of the error, as well.What isn't known, however, is when exactly these votes were cast, and for now what impact they could have had on any races, if any. While the letter was sent on the same day as the South Carolina primary, it does not discount the notion that voter fraud done by way of voting as the dead wasn't done recently in the election that propelled Newt Gingrich to top-tier positioning. Weeks earlier, a video was produced and released by the Project Veritas organization in which someone is seen obtaining ballots for the deceased in New Hampshire. In the clip, no votes are cast under the deceased's name, but very well could have. Government-issued photo identification is not required in either New Hampshire or South Carolina. In Wilson's report, 37,000 deceased individuals were still listed as being illegible to vote, even if they passed away during the last Bush administration. Wilson is hoping that the Justice Department will investigate state voting records going back to the 2008 presidential election.
You can share this story on social media: