Solyndra 2.0? Obama administration to give millions to solar panel producer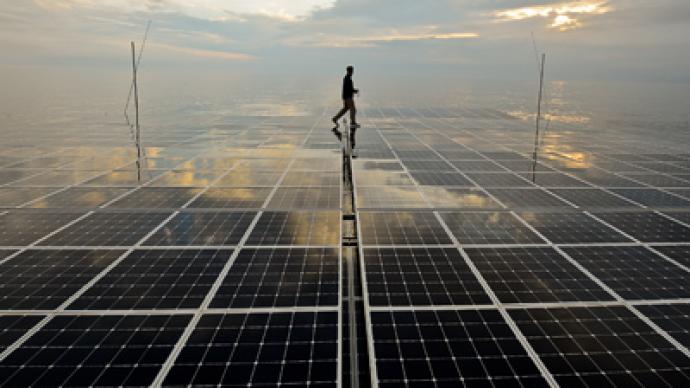 SoloPower, a small solar power start-up company, is eligible for a $197 million federal loan guarantee awarded under the same government program that gave $535 million to the failed panel maker Solyndra.
While SoloPower has a business strategy that the government hopes would make it a success, it has much in common with Solyndra, which declared bankruptcy after taking in about half a billion taxpayer dollars in loans.The Department of Energy currently has a $35 billion program to support clean energy technologies, $197 million of which will go to the new Silicon Valley start-up. SoloPower has already collected $56.5 million in loans, tax credits and incentives from the state of Oregon, where its first factory will be based. The company has also raised more than $200 million in venture funding from investors."Before one dollar of the DOE loan is relied upon it will be demonstratable that this is a company that absolutely can manufacture a product that there will be verifiable demand for. I don't think anyone will question the wisdom of making a loan of this nature to this company." said John Cavalier, a managing partner with Hudson Clean Energy Partners, which invested in SoloPower.The Portland factory, opening Thursday, will market lightweight, flexible solar panels that it claims are ideal for structures that can't support traditional panels. Half of all buildings are not able to support the heavier models made by most other companies whose competition lies in China. About 400 people will eventually be employed by the company, which currently has 60 employees.At a time when China is exporting cheap solar products and the global demand for photovoltaic solar installations is expected to grow by 8 percent this year, the clean energy is in high demand.But competition from Asia has brought down the price of panels significantly, making it difficult for some companies to survive. While European governments pulled back incentives for solar panels and China continued to produce them, the market now has an excess of panels. Prices for the clean energy panels have decreased by 30 percent, causing some companies to go into debt.The Obama administration has already faced widespread criticism for losing millions by supporting Solyndra. Critics have used the failed company to depict the government as wasting public money on green incentives that don't work.Some also worry that SoloPower's light-weight panels, which are more inefficient at capturing the sun's energy, will fail to succeed in the market."SoloPower is going to have to deal with the industry perception right now that thin film is a dying technology," GMT Research solar analyst MJ Shiao told Reuters. "A start-up thin film manufacturer makes a lot of developers uneasy."As SoloPower uses its $197 million in government loans, critics of green energy spending will be watching to see if the start-up follows in the footsteps of the bankrupt Solyndra or if its new technology will succeed in the market.