New Mexico driver arrested and forgotten in jail for two years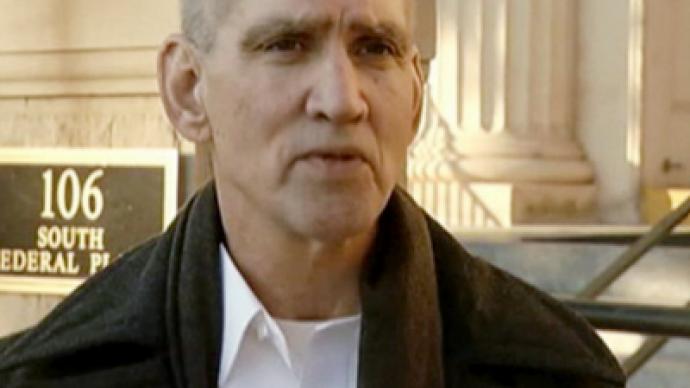 A 58-year-old New Mexico man has been awarded $22 million in one of the largest ever federal civil rights settlements of its kind. For 22 months, Stephen Slevin was held in solitary confinement and never brought to trial.
He wasn't the victim of the National Defense Authorization Act, which since being signed last month give the president permission to detain Americans without charge. Slevin was arrested in August 2005 on suspicion of driving while intoxicated. From then until May 2007, he was essentially forgotten in a small, padded cell with no natural sunlight in a Dona Ana County, New Mexico prison cell.Slevin says that prison guards watched him fall apart, mentally and physically, but did not answer his pleas for help for nearly two years. "Day after day after day, they did nothing, nothing at all, to get me any help," he tells a local NBC station. Prison officials would regularly walk by, but despite his cries they were unresponsive. Instead, he says, they were watched him "deteriorate."Almost two years after he entered the facility, Slevin was released and now, nearly five years after being freed, a jury in Santa Fe federal court awarded him $22 million. The man's attorneys tell CNN that shortly before the jury considered a verdict, the country had attempted to settle to the tune of only $2 million. The jury came to their own amount on Tuesday and said $22 million was more appropriate for the "deplorable" conditions Slevin was subjected to. The county isn't too happy with the decision."There was a verdict against the county and we certainly plan to appeal it," county spokesman Jess Williams tells the Las Cruces Sun-News. "We feel we have a strong case, at multiple levels, to pursue the appeal."Also not happy is Slevin. He says he was battling depression before being arrested in 2005 and since being detained for two years his condition has only worsened."They threw him in solitary and then ignored him," Albuquerque civil rights attorney Matthew Coyte tells CNN. "He disappeared into delirium, and his mental illness was made worse by being isolated from human contact and a lack of medical care."After being arrested, attorneys say Slevin was subjected to a medical examination, determined to be suicidal and jailed after unable to make bond. As his solitary stay lengthened, Slevin sent over a dozen letters to the jail nurse asking for assistance. The pleas had messages like "I have no slept in days" and "I'm in a deep depression." Coyne says the only response he got, however, was the administration of heavy sedatives. Local station KOB News reports that the nurse that he appealed to wasn't even a nurse — she had barely a bachelor's degree in psychology and no medical qualifications. Slevin adds to reporters he was continuously denied a dentist and as a result had to remove one of his own teeth during his stay."I have never been with or seen a braver man who stood up to these guys for what they did to him," Coyte tells the network.
You can share this story on social media: