Leonard Peltier in solitary confinement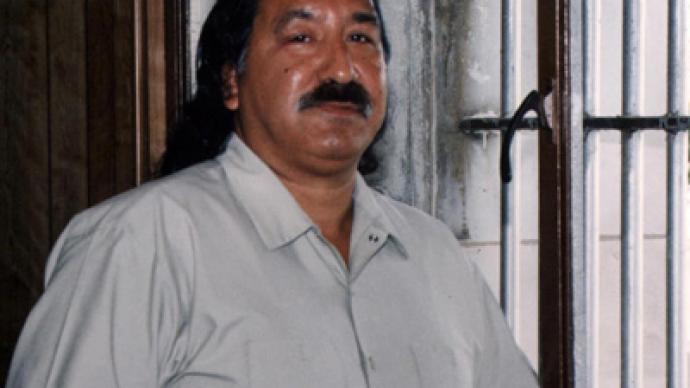 "We have to remember who Leonard Peltier is," says attorney Robert Bryan. After decades behind bars and a stint of harsh injustices imposed by the American legal system for just as long, Native American activist Leonard Peltier remains in prison.
Now, says Bryan, the elderly civil rights advocate who was jailed for killing an FBI agent decades ago — and whom many feel was set up — is facing a new set of legal woes. Even at his old age, Peltier is being subjected to solitary confinement in prison."The point is that these are very minor offenses of which Leonard is not guilty," says Bryan. Because a supported sent Peltier a small amount of money in the mail (which he refused) and wires were found exposed in his cell (adjacent to his bunk-mate's bed), Peltier is being forced to spend almost all hours of day in a tiny, dank room."He is in a small cell; he sweats profusely; it is difficult to sleep; he can't write. We are talking about an elderly person who has heart disease; he's diabetic and it's really . . . an elderly person with a heart condition in a sauna," Bryan tells RT."He is a leader, an activist and he has been throughout his adult life in the American Indian movement," Bryan tells RT. "His whole focus of his being is helping his people." Yet, despite his years of trying to fight for Native Americans, he is not facing any assistance whatsoever from the US justice system that has so wrongly put him behind bars.
You can share this story on social media: