Whistleblower Snowden's background security firm hit with fraud charges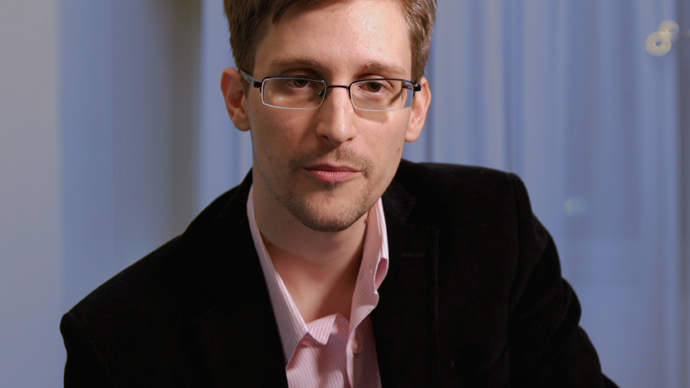 The US Justice Department charged the government's biggest security background-checking agency of wasting millions of dollars by filing over 660,000 flawed audits on people who would eventually have access to state secrets.
The Justice Department filed a 25-page civil complaint against US Investigations Services LLC, alleging that between March 2008 and September 2012, the private firm "flushed" some 665,000 cases of flawed security checks into the pipeline of numerous federal agencies, including the Defense Department, Department of Homeland Security and the National Security Agency (NSA), thereby possibly opening the door to serious breaches of state security.

The USIS, which employs some 6,000 workers, handles roughly 45 percent of the government's security checks on potential new hires. It is responsible for some 2.2 million background checks, including that of former NSA whistleblower Edward Snowden.

In 2008, USIS developed a program called 'Blue Zone' that allowed it to forward cases to specific government agencies even if they hadn't completed a comprehensive review process as required by their contract, the complaint said.

"Flushed everything like a dead goldfish," one USIS official joked to the company's top quality control officials in 2010, according to the Justice Department complaint, The Wall Street Journal reported.

In another internal communication, dated December 27, 2010, an unidentified employee discusses with the company's director of National Quality Assurance and Quality Control Manager about the "backlog" of work, while discussing a non-work-related topic.

"Scalping tickets for Dick Clark's Dumpin' New Year's Eve!…Who needs 2?" the USIS employee wrote in an email. "Have a bit of a backlog building, but fortunately, most people are off this week so no one will notice!"

About 90 percent of the company's contracts originate from the US government, which has provided USIS with more than $4 billion in federal work, according to contracting records.

The prosecution's complaint also mentioned the company's "fraudulent scheme" to win about $12 million in bonuses from the federal government, which believed USIS was providing legitimate background security checks on potential new hires.

Probably the most famous person to receive a background security clearance by USIS has been Edward Snowden, the former NSA contractor who leaked classified files on the government's extensive PRISM surveillance program to journalist Glenn Greenwald, formerly of the Guardian.

Snowden is living at an undisclosed location in Russia, where he has been granted temporary asylum.

Although federal officials accused the USIS of performing a flawed background check on Snowden in 2011, USIS officials have defended their work, saying government officials did not mention any irregularities at the time the review was released.

In a statement unrelated to the Snowden case, USIS said that "integrity and excellence are core values" at the company.

"The alleged conduct referenced in the civil complaint is contrary to our values and commitment to exceptional service," USIS said. "These allegations relate to a small group of individuals over a specific period of time and are inconsistent with the strong service record we have earned since our inception in 1996."

USIS also did a 2007 security background check on Aaron Alexis, the defense contractor who went on a shooting rampage last September, killing 12 at the Washington Navy Yard before being killed in a gunfight with police.

In a separate lawsuit against USIS, whistleblower Blake Percival, a longtime employee at the company until he left in June 2011, accused the agency of pushing through unsatisfactorily reviewed background check case

The Justice Department had said last year it would join Percival's lawsuit against the security background firm.

You can share this story on social media: