White House orders review of 5 million security clearances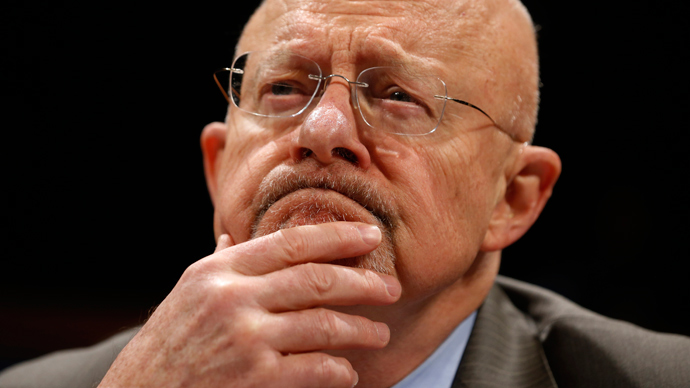 Officials in the Obama administration have demanded that federal government agencies evaluate how a total of five million Americans have been granted classified information security clearances and, of those, how many truly require it.
Director of National Intelligence James Clapper, in a document obtained by Politico, questioned why more than 1.4 million people have been authorized for a "Top Secret" clearance level. Approximately 3.5 million Americans have lesser security clearance levels.
Pundits and lawmakers alike have wondered how secure the vetting process is after NSA whistleblower Edward Snowden and suspected Washington Navy Yard shooter Aaron Alexis were granted security clearance.
"I write to express my concern about threats to national security resulting from the increasing number of people with eligibility for access to classified national security information, particularly Top Secret (TS) and Top Secret/Secure Compartmented Information (TS/SCI)," Clapper wrote.
The directive was dated October 31 and cited at a Senate hearing earlier this week. Clapper instructed agencies to examine which employees were on a need to know basis and to revoke access to classified material for those who were not.
No deadline was mentioned in the notice according to Politico but a Clapper aide reportedly told a Senate Homeland Security and Government Affairs subcommittee the process should be completed by the end of January.
 "I ask that agency heads…conduct a comprehensive review validating that each government employee or contractor who has been granted a security clearance continues to require such eligibility for access to classified national security information in support of their current position or your agency's mission," Clapper continued. "Agencies should debrief all government and contractor personnel who no longer require such access and update the appropriate national security database or repository."
US clearance process has grown out of control. 1.4 mil. have Top Secret clearance or higher. Time to clean house: http://t.co/M1HBVeMMDz

— Zbigniew Brzezinski (@zbig) November 22, 2013
The number of US citizens with security clearances is not only a security burden, Clapper wrote, but a financial one at a time when federal monetary constraints seem are as tight as they have been in recent memory.
"As a result of budget shortfalls and the impacts of sequestration, several agencies temporarily suspended the initiation of periodic reinvestigations," he said. "Such actions foster counterintelligence and national security risk."
Much of the problem, Senator Jon Tester (D-Montana) said, is the ongoing policy of over-classification. Much of the information marked top secret may pose no threat to national security and in fact could be merely a source of embarrassment for any of the various federal agencies.
The topic, addressed in a Government Accountability Office (GAO) report, was addressed in a Senate hearing this week when lawmakers wondered why Clapper does not also order periodic reviews of what information is classified.
"Today, there are nearly five million individuals with a security clearance. Five million," Tester said. "And there are no indications that number will decrease any time soon. But it only takes one individual to slip through the cracks."
You can share this story on social media: