Snowden's father glad Putin 'stood firm' in granting political asylum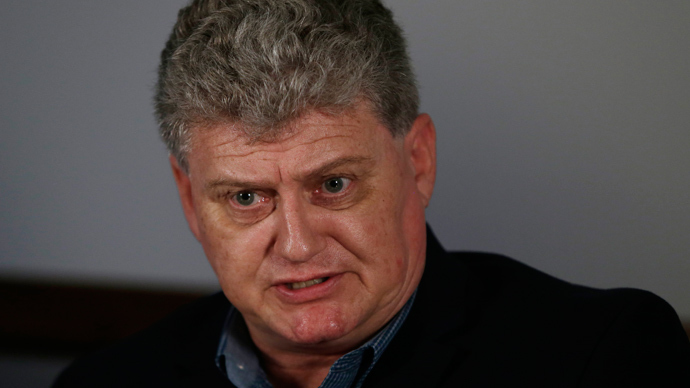 The father of former NSA contractor Edward Snowden praised Russian President Vladimir Putin for granting the whistleblower political asylum despite pressure from the United States, which has continued to express frustration with Russia's decision.
In a Wednesday interview with Reuters, Lon Snowden said he did not believe Putin would change his mind and send the whistleblower back to the US to face espionage charges. Snowden's father made the comments on Wednesday – the same day US President Barack Obama canceled a planned trip to Moscow.
"President Vladimir Putin has stood firm. I respect his strength and courage," Lon Snowden said. "He has stood firm against the face of intense pressure from our government and I have to believe that he will continue to stand firm." 
Mr. Snowden said that he has not spoken to his son since Edward traveled from Hawaii to Hong Kong and then onto Russia after revealing the existence of secret government programs that routinely monitor the telephone and electronic communications of millions of Americans. Other revelations included American spying on foreign diplomats and international metadata interception. 
Prior to making the disclosures, Edward Snowden worked for the CIA as a private contractor enlisted with the NSA as a consultant. In an interview with the Guardian after the leaks went public, Snowden described his previous life as "very comfortable," living with a girlfriend and earning approximately $122,000 a year. 
"I am absolutely convinced that my son faced a moral hazard," Lon Snowden told Reuters. "I believe that my son revealed real abuses by the government and I believe that we have many politicians, up to the highest levels, many politicians who are threatened and embarrassed by that."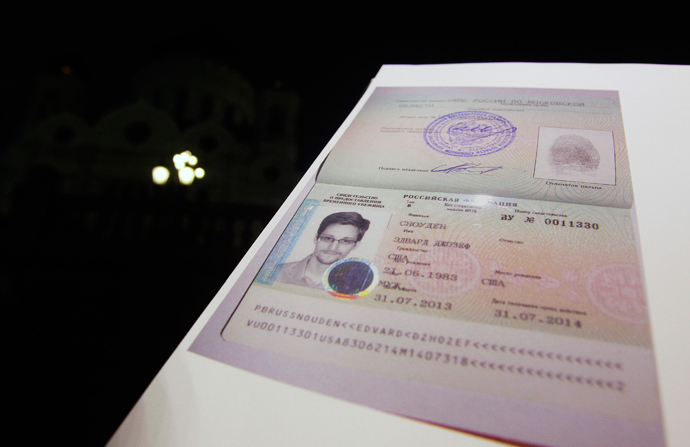 Obama had planned to visit Moscow ahead of September's G20 economic summit in St. Petersburg, Russia. The Snowden disagreement is the latest in a line of differences between the two countries – tensions are also mounting over nuclear arms control and the new Russian law that prohibits "gay propaganda" among minors. 
"Following a careful review begun in July, we have reached the conclusion that there is not enough recent progress in our bilateral agenda with Russia to hold a US-Russia summit in early September," White House Press Secretary Jay Carney said in a statement. 
US Defense Secretary Chuck Hagel and Secretary of State John Kerry are still expected to meet with Russian leaders Friday to discuss the nations' opposite stance on the Syrian conflict. 
"These games of 'Well, I'm not going to go to this meeting,' or 'I'm not going to that meeting,'…I do not believe that President Vladimir Putin will cave to that," Lon Snowden said of the fractured relationship. 
"This isn't about Russia. The fight isn't in Russia," he said. "The fight is right here. The fight is about these programs that undermine, infringe upon, violate our constitutional rights."
Mr. Snowden said he "absolutely" believes his son will eventually return to the United States, although the family was first trying to secure an American attorney who would represent the whistleblower. 
You can share this story on social media: