Skull and Bones sued over Indian chief's remains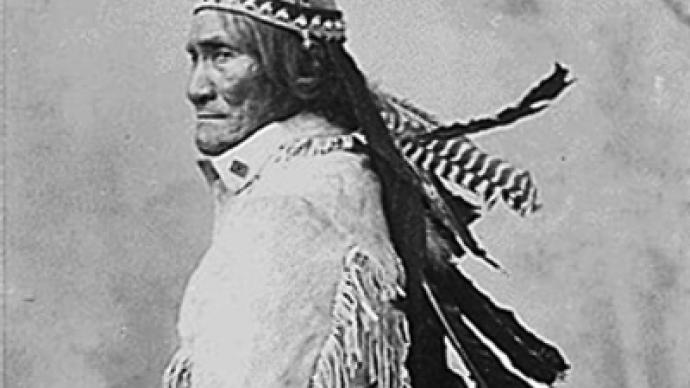 A secret society at Yale University, known as the Skull and Bones, in the U.S. has been sued over the remains of an Apache Native American.
Descendants of the Apache chief Geronimo believe that 90 years ago a group of students including George Bush's grandfather opened their ancestor's tomb and stole his skull to use in fraternal rituals.
Now Geronimo's relatives want his body back to give it a proper burial.
"I believe strongly from my heart that his spirit was never released," Harlyn Geronimo, the chief's great-grandson, said.
The lawsuit, filed on Tuesday – 100th anniversary of Geronimo's death, also names U.S. President Barack Obama and defence secretary Robert Gates as defendants because the chief's remains are supposed to be kept on a U.S. army base.
Geronimo was a prominent Native American leader, who fought against U.S. and Mexican expansion into Apache tribal lands back in 19th century.
He was captured by the U.S. in 1886 and died in prison in 1909.
You can share this story on social media: