More than just Mega: File-storage site Oron.com comes close to going kaput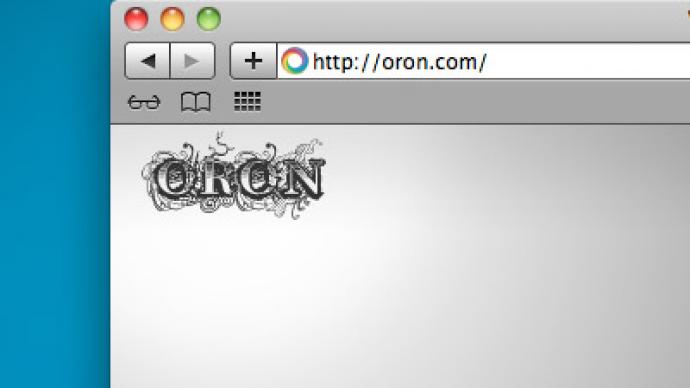 Lawyers representing one of America's largest gay porn studios are warning legitimate users of an online file locker to back-up their data — even ones they own the rights to — amid a major lawsuit that parallels the plight of Megaupload.
Attorneys for Liberty Media Holdings, the parent company for pornography producer Corbin Fisher, have published a press release that suggests they're close to an end in a copyright infringement suit waged at Oron.com, an online file storage site similar to the now-defunct Megaupload. Oron is named as a defendant in the case of Liberty Media v FF Magnat, which has plaintiffs arguing that the file locker site is being used to host copyright films produced by Corbin Fisher. In a press release put out by Liberty Media this week, attorneys note that while not all users of Oron are involved in the case and that many are indeed legitimate users, they should nonetheless remove and back-up their files in a premature victory announcement of sorts."If there are any users of Oron.com who use the site for lawful, non-copyright infringing purposes, they are advised to back up their files," the statement reads. Even though Liberty Media openly acknowledges that the Oron serves a purpose for an undisclosed amount of legitimate users, it intends on going forward with attempting to take down the site. According to the original legal filing filed by the plaintiffs, "Oron.com's business model fosters and promotes the infringing of Plaintiff's exclusive rights through copying, storing, distributing, displaying and profiting from the unauthorized use of Plaintiff's copyright protected works. Oron also fosters and induces others to act in concert in order to infringe upon Plaintiff's copyrighted works." Oron's terms-of-service agreement with its users asks them to acknowledge that they own the rights to the material they upload. While a safe harbor immunity clause in the Digital Millennium Copyright Act would normally be evoked to protect Oron from legal action if they simply delete the contested files, attorneys argue that since Oron registered to be a DMCA agent only last year that all files from before June 2011 are excluded from the provision. After having most of its assets frozen amid the lawsuit, Oron's administrators have appealed to the court to release enough of its finances so that it could continue to pay for the hosting of its users data as the trial lingers. The hosting provider, LeaseWeb, is asking Oron to make payments still, which it claims it cannot do unless it is allowed access to its frozen bank accounts. On Friday last week, a judge denied the release of funds, prompting the plaintiffs to warn users that their accounts and files could soon be wiped clean, even if they are not tied to the infringement suit."If Oron's servers are shut down for non-payment of those monthly hosting fees … its users – 99.9 percent of whom have no connection to this litigation – will lose access to their data," the website's attorneys tell the court."This leads us to believe that Oron neither maintains nor is instituting any backup of user data. Therefore, if there are any legitimate users of Oron out there, Liberty Media Holdings advises them to back up any important files for which they are the proper owner or licensee," attorneys for the plaintiff respond.Earlier this year, the immensely popular file locker site Megaupload was seized by international authorities after the US Federal Bureau of Investigation opened up a probe on its operations and as well as its founder, New Zealand resident Kim Dotcom. The company the provides hosting for Megaupload users has kept millions of files in tact while customers wait to see if they will have their data returned.