Minutemen militia founder arrested on child molestation charges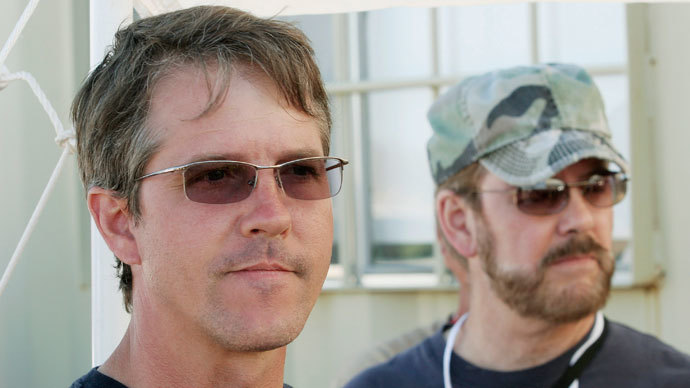 The co-founder of a Minutemen border patrol group has been arrested on suspicion of child molestation involving three minors under the age of 10.
Chris Simcox, the 52-year-old co-founder of the Minutemen Civil Defense Corps, was detained in Phoenix and is facing two counts of child molestation, two counts of sexual conduct with a minor, and one count of attempted molestation of a child. Arizona detectives claim they have "probable cause" that Simcox molested the young girls, even though the Minutemen co-founder denies the allegations.
Simcox was sent to Maricopa County Jailon Wednesday, and it is unclear if he has an attorney. The suspect was formerly a California-based kindergarten teacher, but in 2002 issued a public call to arms to create a "Citizens Border Patrol Militia". The California native strongly opposed to illegal immigration, and sought to "shame the government" into tightening the US-Mexican border.
In 2005, Simcox helped launch the Minuteman Movement and a corresponding volunteer border control group that sought to help the US Border Patrol keep out illegal immigrants. Minutemen often patrolled the border themselves, sitting in lawn chairs and reporting migrants to the US Border Patrol until the group disbanded in 2010.
The activist organization was notorious for criticizing the government. Former President George W. Bush and Former Mexican President Vicente Fox publicly condemned their activities. Now, the co-founder of the anti-immigrant organization could spend the rest of his life in prison for charges unrelated to his militia group.
Details of the child molestation charges remain unclear, but Sergeant Tommy Thompson, a Phoenix police spokesman, told Reuters that detectives at the Family Investigations Bureau had been gathering evidence against Simcox over the course of several months.
Simcox has been in legal trouble on numerous occasions in the past. Three of his ex-wives said he was extremist and dangerous. In 2010 – the year that the Minuteman group disbanded – the third ex-wife alleged that he tried to kill her. His first wife also accused him of attempted child molestation of their teenage daughter.
If the former president and co-founder of the Minuteman group is convicted for child molestation and sexual conduct with a minor, he may be locked away for life. In the state of Arizona, the sentencing for one count of child molestation usually ranges from 10 to 24 years in prison, and the sentencing range for sexual conduct with a minor is 13 to 27 years. 
The case in some ways resembles that of another militiaman, who was also locked up for rape charges. In 2011, retired Marine Charles Dyer was caught by the FBI after a multi-state manhunt. Dyers was an outspoken anti-government activist who questioned the actions of the administration. He shared his views on YouTube, using the username "July4Patriot".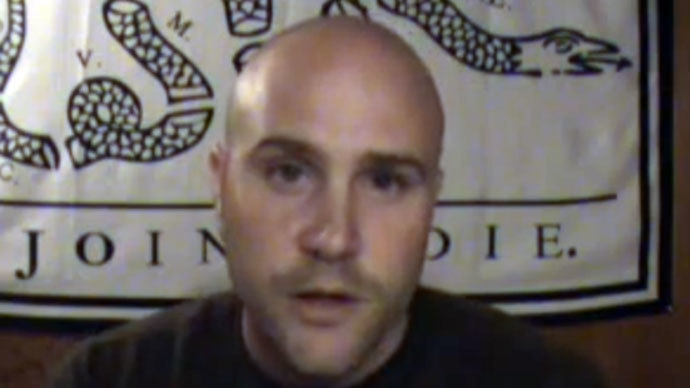 In 2010, the ex-Marine was indicted by the federal government for illegally possessing a grenade launcher. Dyer was acquitted from that charge. But soon thereafter, the July 4 Patriot was accused of raping his 7-year-old adopted daughter. When he failed to appear in court, the FBI launched a 12-state manhunt, claiming that Dyer was armed and dangerous.
Dyer and his supporters argued that the rape allegations were part of a government conspiracy to detain him for his  views that he was disseminating on the Internet.
A moderator of the online forum for "A Well Regulated Militia" wrote that the rape conviction may be an excuse for the FBI to launch a "fishing expedition into Dyer's life."
After being extradited to Oklahoma, where he stood trial, Dyer was sentenced to 30 years in prison. Simcox could be facing many more years in prison than Dyer, which would similarly put an end to his anti-government activism.

You can share this story on social media: