FBI arrests Sikh temple shooter's ex-girlfriend
Published time: 8 Aug, 2012 14:45
Edited time: 8 Aug, 2012 18:45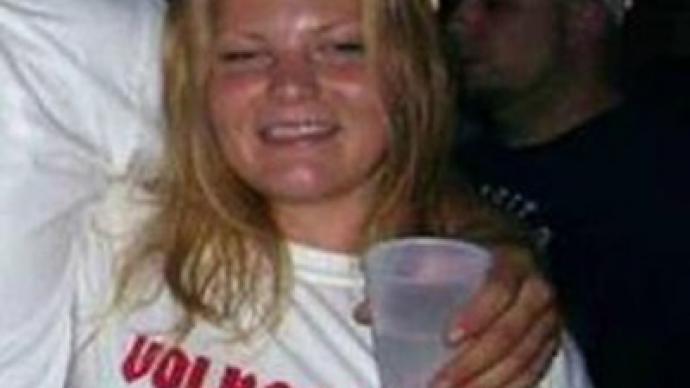 Authorities in Wisconsin have arrested the ex-girlfriend of the man believed responsible for Sunday's shooting rampage at a Sikh temple outside of Milwaukee. Misty Cook was brought into custody on Tuesday night for illegal possession of a weapon.
Police were questioning Cook, 31, at her South Milwaukee home about her relationship with alleged shooter Wade Michael Page when they discovered a firearm on the property. Because Cook was convicted of fleeing and eluding a traffic officer in 2001 — a felony — it is illegal for her to own a gun.
Late Tuesday, the Milwaukee Police Department released a statement confirming that they had apprehended the suspect amid questioning regarding the weekend massacre.
"In a joint investigation with the FBI, the South Milwaukee Police Department has arrested Misty Cook on the crime of felon in possession of a firearm. Charges will be sought through the Milwaukee County District Attorney's Office," the statement reads.
Neither the local police nor federal agents involved in the investigation have suggested that Cook was involved in the Sunday morning massacre that left six people dead. The Anti-Defamation League does, however, believe that Cook also has ties to white supremacy groups. Page, who was killed during the weekend standoff, has also been linked to white supremacist and white nationalist groups. Previously, Page performed with two hard rock bands that preached Nazi-inspired lyrics and were considered part of the hatecore subgenre of metal.
Authorities hope that Cook will be able to clue investigators into what led up to the Sikh temple shooting but so far believe that the two had limited, if any, contact in the weeks leading up to the incident. Sources speaking with Good Morning America say that the relationship between the suspected shooter and Cook fell apart weeks before the rampage.

Sharon Page, a neighbor of the couple who is not related to the shooter, says she believes the two hadn't seen each other in over a month.
"She told us that for six weeks she hadn't heard anything of him," Page tells GMA. "That would have been about the time after he left, so she must have gotten a hold of a co-worker and said he hadn't been at work for three weeks. She said he kind of just dropped off the face of the earth."
Adding to ABC News, Page says Cook appeared "shocked" when she found out her ex-boyfriend was believed responsible for the shooting over the weekend.
"No emotion. Didn't cry. No crying. Blank stare," she told the network. "She apologized to us for putting us through all this chaos."
Commenting to CNN this week on the status of the investigation, Oak Creek, Wisconsin Police Chief John Edwards said, "We may end up with just a lot of facts on what he is involved with, who he may be associated with, but we may never know that motive, because he died, and that motive died with him."