New York cops shoot unarmed driver to death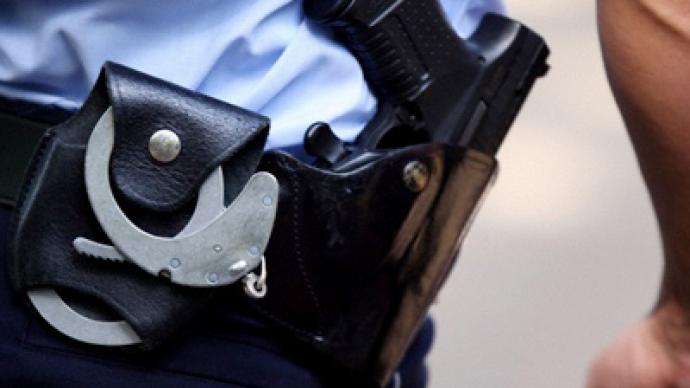 Cutting off a policeman with his car cost a US Army National Guardsman his life. After getting pulled over by an angry cop Friday morning, the victim was shot to death by the detective while his hands were allegedly still on the steering wheel.
The New York police detective, 39-year old Hassan Hamdy, fired one fatal bullet through the open car window of 22-year old Noel Polanco, who was declared dead within one hour of the shooting.Polanco was driving himself and two friends, one of which was an off-duty police officer, home after work around 5:15 a.m. After cutting off the cops in their unmarked car – which the trio did not realize was a police car – the three friends were harassed in what they described as "an act of road rage."The police chased them, "sticking their middle fingers at us and screaming obscenities," said 36-year-old Diane DeFerrari, a bartender who sat in the passenger seat of Polanco's car.DeFarrari told the New York Post that with rifles drawn, the police officers pulled over the vehicle and ordered Polanco and his friends to put their hands up. But in an instant – before Polanco had time to take his hands off the steering wheel – he was shot dead."I heard [Polanco] gasp. He just looked at me." DeFarrari said."There was no time to put your hands up at all. They shot in front of my face. Had I moved an inch, it would probably have been me," she added.Hamdy, the cop who pulled the trigger, is a 14-year veteran assigned to the Emergency Service Unit. A spokesperson for the department told the New York Times that there were reports of movement inside Polanco's car, which may have caused concern that the driver may have been armed."We looked for a weapon, we didn't find any; we found a drill," chief spokesman Paul J. Browne said in a news briefing. "I'm not saying it played a role. I'm just saying we looked for a weapon. We did not find a weapon. The only thing we found was that drill."While the police department claims Hamdy fired the gun after Polanco reached for something under his seat, DeFarrari says her friend kept his hands on the steering wheel until the bullet struck him.The family of the victim is now calling for justice for the unarmed victim, who was passionate about serving his country. Polanco had dreams of becoming a police officer himself after serving his time as an Army National Guardsman."There was no bad bone in his body. We just want justice because it should have never went down like this," said Palanco's 15-year-old sister, Amanda Reyes.
You can share this story on social media: