Los Angeles shook by minor earthquakes, but scientists warn of looming disaster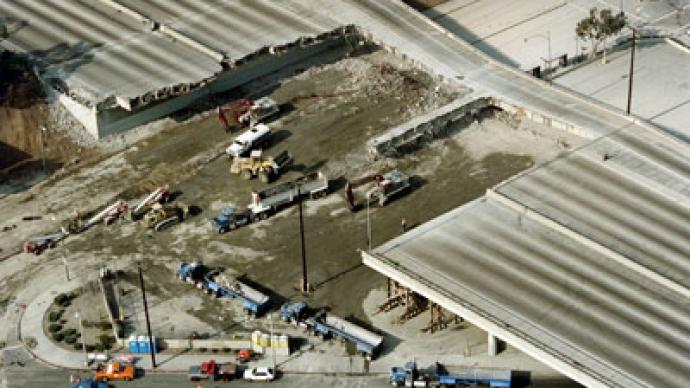 Southern California was shook by a pair of earthquakes beginning late Tuesday night, but seismologists say the worst is still yet to come. According to a recent study, the West Coast will experience a catastrophic quake during the next 50 years.
Although Tuesday night's 4.4-magnitude earthquake near Yorba Linda, CA and a series of aftershocks afterward was not immediately blamed for any injuries or extensive damage, there could be a natural disaster of epic proportions during the next few decades. A study released out of Oregon State University last week did not warn researchers about this week's quake, but it did lead them to suggest that a tragedy on par with last year's Fukushima, Japan disaster could be only a few years away.Scientists with the school estimate that there's a 50 percent chance that a major earthquake will strike southern Oregon near its border with California during the next half-century. The Pacific Northwest region of North America has suffered fewer than two dozen major earthquakes during the last 10,000 years, but the University's researchers say it's about time that a new eruption rips through the Cascadia fault."The southern margin of Cascadia has a much higher recurrence level for major earthquakes than the northern end and, frankly, it is overdue for a rupture," Chris Goldfinger, the study's lead author, says in a statement.The study has since been picked up by the US Geological Survey, who has mirrored the university's results on their own website. The authors of the paper say that they accumulated their research from more than a decade of research, which includes assessments of area sediments, AFP reports.Following a Tuesday night earthquake just before 11:30 p.m. local time, residents of Southern California experienced a second 2.2 magnitude quake and then around a dozen aftershocks. The US Geological Survey says that in all there were around a dozen minor quakes after that least for another three hours.Yorba Linda is less than 30 miles from downtown Los Angeles, where residents reported feeling the quake. Around sixty miles south of Yorba Linda is Pendleton, CA, where regulators recently shut down a nuclear generator at the San Onofre power facility amid a series of violations.