Shareholders to oust Murdoch?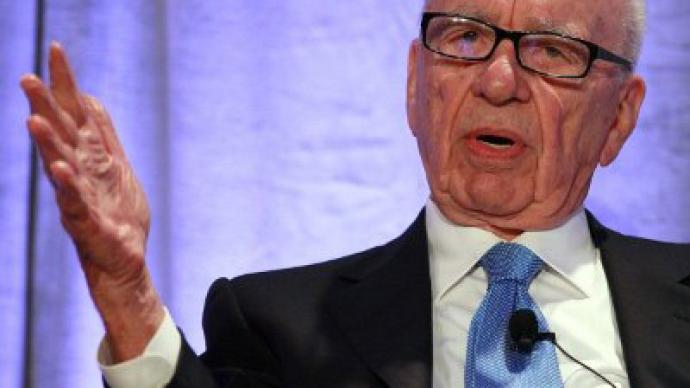 Shareholders of News Corp will meet near Los Angeles this afternoon for their annual meeting with CEO Rupert Murdoch, but given the mess that the media mogul's company has made since last year, today's event could end with Murdoch out of the picture.
News Corp shareholders will have around 15 minutes apiece with Murdoch this afternoon at the Darryl F. Zanuck Theater in Beverley Hills, and among the items unofficially on the agenda will be the series of scandals that have besmirched the honorable News Corp name in the 12 months since their last meeting.Given the frustration that shareholders largely have with Murdoch and his family over the way News Corp has been run in the past several months, today's meeting could end with a vote that would usurp Murdoch from his position on the company board. Between his two sons and himself, the Murdoch family holds onto nearly half of News Corp's stake. With the unrest caused by a series of scandals, however, the Murdoch name could finally be retired from the company if enough angry shareholders want to see them gone.Throughout the course of 2011, Murdoch's empire has seen several high-profile scams exposed that have all but brought his media behemoth to its knees. A phone hacking scandal led to the resignation of several top figures within News Corp and the disintegration of the UK paper News of the World. Domestically, News Corp has been posed with legal troubles over possibly trying to illegally obtain phone records and voicemail from victims of the September 11 terrorist attacks. In response to both, News Corp has been threatened with a slew of lawsuits and investigations.Last year, Stephen Mayne, the company's chairman and chief executive, presented the CEO with a copy of his autobiography, "Man Bites Murdoch," which details a series of misadventures between the two parties. "He's gotten a lot tougher as he's gotten older," Mayne tells The New York Times. "He'll shut you down. You've got to be quick and polite but firm at the same time."Even if he does end up with the first and final word, bystanders can expect the grievances to grind a few gears of Mr. Murdoch's. "There will be a lot of noise, but at the end, not a lot of change," Digby Gilmour, head of telecommunications and media research at C.L.S.A. Australia, adds to The Times.
You can share this story on social media: