Potential sexual predators walk free as thousands of rape kits remain untested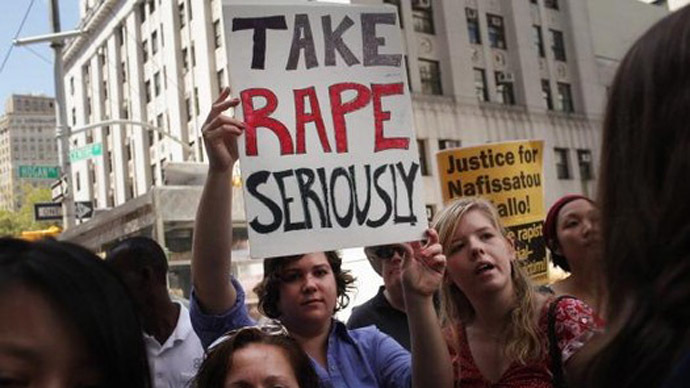 Lawmakers in a number of US states are pushing legislation that aims to force officials to begin testing tens of thousands of rape kits that contain evidence against sexual predators who committed their crimes years ago, and in one case three decades.
Countless victims across the US have spent years pleading with local law enforcement and regional representatives to begin examining the backlog of rape kits, which could contain the DNA of a rape suspect still at large.
Whenever a woman is assaulted she is encouraged to undergo an examination in which medical personnel use swabs to collect fluids from throughout a woman's body and preserve a variety of clothing and physical samples. That evidence, if analyzed promptly, is then used to help identify a rapist and potentially as evidence during a trial.
The New York-based Rape Kit Action Project has discovered that the testing of rape kits has become such a slow process that nearly 20 states have pending legislation that would speed up the process. The strictness of the laws vary from forcing authorities to inventory the rape kits they receive to forcing police to test them within a certain amount of time.
While three states have passed legislation mandating a statewide accounting of untested rape kits, the Associated Press reported that Tennessee is one of at least 17 others seeking to pass similar laws.
An estimated 12,000 rape kits have gone untested in Tennessee, dating back more than 20 years. Memphis rape victim Meaghan Ybos was attacked in 2003 and endured a collection of evidence from her body but her rapist was never identified. She was watching the news in 2012 when she heard a broadcast of an incident eerily similar to her own.
"I just knew it was the same person," she said. Ybos called the police after hearing about the 2012 attack, at which point the authorities found it was the same rapist. "They never tried to process it until I called...and asked them," she said of her own rape kit.
Memphis Mayor AC Wharton admitted the city has "had a systemic failure" regarding rape kits. However the problem is not limited to Tennessee. Rape Project spokeswoman Natasha Alexenko told AP that she suspects there are approximately 400,000 people across the US who have yet to see their kit tested.
"Until we enact this kind of legislation where we're counting them, we really have no idea," she said.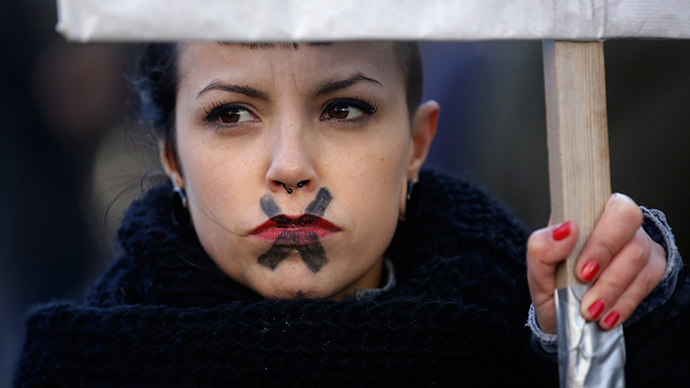 Survivors say that going through the evidence collection phase of a rape kit is an invasive, difficult process that is traumatic in and of itself. Scott Berkowitz, president of the Washington DC-based Rape, Abuse and Incest Network, told AP in 2012 that an estimated 55 percent of victims never report their assault in the first place, and hearing that nothing may be done is "even more discouragement for them" to come forward.
These experts suggest that the large backlog has built up because low budgets have apparently convinced many in the criminal justice system to put other priorities above rape investigations.
"Women go to the hospital and their bodies are a crime scene and treated as such," said Carol Bart, a mother of four who was attacked in 1984 only to have her kit tested for the first time 24 years later. "For these kits then to just to sit in a laboratory or in police vaults or wherever they sit, denies victims of sexual assault any opportunity for justice. I just wonder how many more there are?"
When Bart's kit was finally analyzed, the DNA found a match in the FBI's Combined DNA Index System, hitting on Joseph Houston Jr. Houston's case file was stark proof that, had Bart's kit been tested, later crimes may have been avoided.
"Four months after he kidnapped and raped me, he attempted to do the same with another young lady and a security guard chased him off," Bart said.
Houston was eventually apprehended for an unrelated kidnapping and sentenced to 19 to 50 years in prison. Authorities took a DNA sample from Houston when he was incarcerated all while Bart's kit still sat untouched on a shelf somewhere. Houston was eventually arrested again and sentenced to 20 years for indecency with a child.
"He could not be prosecuted for his crime against me. The statute of limitations was only five years at the time of my assault," Bart told AP. "DNA evidence is tested quickly following a murder, but is not always when a woman has been raped by a stranger."
You can share this story on social media: