Sex education mandatory in New York City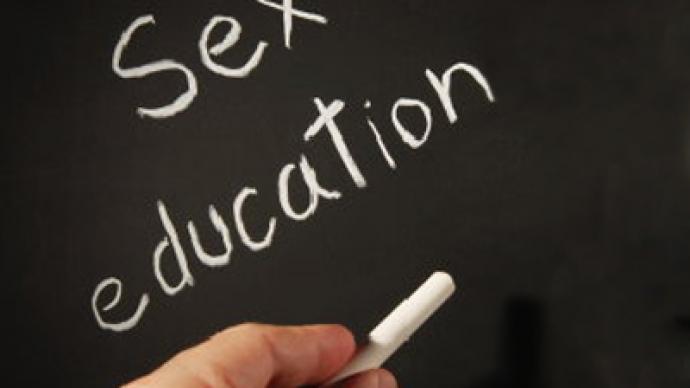 Whether or not you like it, New York City is about to get sexier.
A new mandate will require educators in public middle and high schools to teach sex-education classes to their students, marking the first time in nearly 20 years that that sort of curriculum will be mandatory in NYC.Now between bouts of reading, writing and arithmetic, New Yorkers in the public school system will need to bone up on their boning if they want to maintain straight As.Speaking on Monday, New York City Schools Chancellor Dennis Walcott told the New York Times that the district has "a responsibility to provide a variety of options to support our students, and sex education is one of them." The policy, adds Walcott, has been overdue. A 2009 survey of New York City voters found that 81 percent were in favor of sex-education in public schools, reports The Times. They add that condoms have been made available to high school students for two decades, but conversations about birth control weren't allowed in the classroom.Some parents are already opposed to the initiative, however. Walcott writes that when it comes to lesson plans that could get controversial, such as talks about birth control, students will be able to pull out from lesson plans with parental consent.Walcott wrote to all area principals that the mandate would be an important step in educating children in the Big Apple. "We must be committed to ensuring that both middle school and high school students are exposed to this valuable information so they can learn to keep themselves safe before, and when, they decide to have sex," writes Walcott.Linda Gibbs, deputy mayor for health and human services in New York City, adds that the initiative would be beneficial to all, but of particular importance to minorities in the classroom. Blacks and Latinos, says Gibbs, "are most affected by the consequences of early sexual behavior and unprotected sex." Education on HIV, a virus caused by unprotected sex, has been mandated in NYC schools since the mid 80s. Twelve states, including New York, have already required that HIV education be part of the classroom curriculum, though not necessarily sex-ed. Washington DC and 20 states have mandated a lesson plan in public schools that calls for both HIV-awareness and sex-ed.Under the new mandate, public school students will be taught more thoroughly about HIV prevention, including instructions detailing how to properly put on a condom. It's not quite sure how educators will exactly employ the new lesson plans, though a field trip to Times Square circa 1983 might be a good start.
You can share this story on social media: