Sex for freedom: Veteran cop accused of trading services for clemency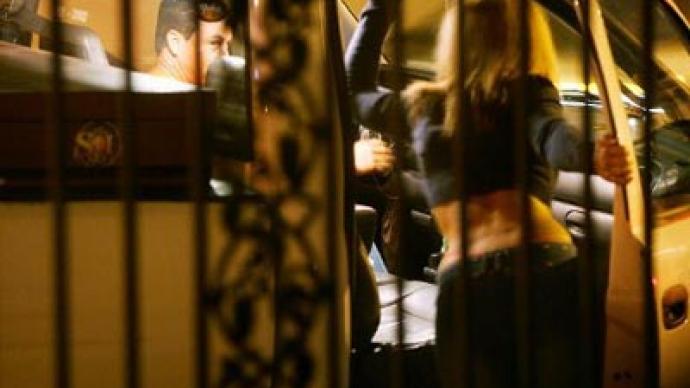 A veteran Missouri police officer is being charged with corruption over allegations that he forced two women to have sex with him in exchange for not arresting them for prostitution and drug possession.
Officer Jeffrey Holmes, a 13-year veteran of the Kansas City Police Department, was hired by a motel as an off-duty police officer to combat drugs, prostitution and violence. In March, he called a woman who said she was working as a prostitute, a probable cause statement filed by the prosecution states. He agreed to meet the woman at a motel, and turned up wearing a police uniform and a gun. He then said she was "busted for prostitution" and ordered her to put her hands behind her back. The woman refused and called the front desk, asking the clerk to up to the room. After the clerk left, Holmes told the woman that he wanted her to act as a "snitch" and proceeded to "rub and hug" her, the statement says. Holmes then had sex with the woman, who says she went along in order to get the officer to leave. Police say she later reported the incident as rape and identified her attacker as Holmes.The encounter with the second woman took place a month afterwards. Holmes is alleged to have approached the woman at a different motel, asking her if she was a prostitute. The woman said she was not, but Holmes made her take him to her room. He then said he was going to have sex with her, the statement says.When the woman asked Holmes why, the officer responded by threatening to send her to jail if she didn't, as she had marijuana in the room. After having sex with Holmes, the woman photographed the used condom and sent the picture to her roommate with a caption "Cop DNA."Holmes later came back and got rid of the condom by flushing it down the toilet. He is said to have forced the woman to delete the text message, but not the photo. The police officer was placed on administrative leave following the alleged April incident, and was suspended with pay in May. Prosecutors say Holmes turned himself in on Monday and will soon be suspended without pay. He is now charged with acceding to corruption. Holmes has pleaded not guilty, and has been released on a $75,000 bail. Authorities have applauded the way police responded to the allegations."Police obviously are not in any way intimidated or afraid to follow up on these kinds of charges and pursue them," said Lisa Pelofsky, the president of the Kansas City Board of Police Commissioners.
You can share this story on social media: