Senator asks for FTC probe on Apple and Android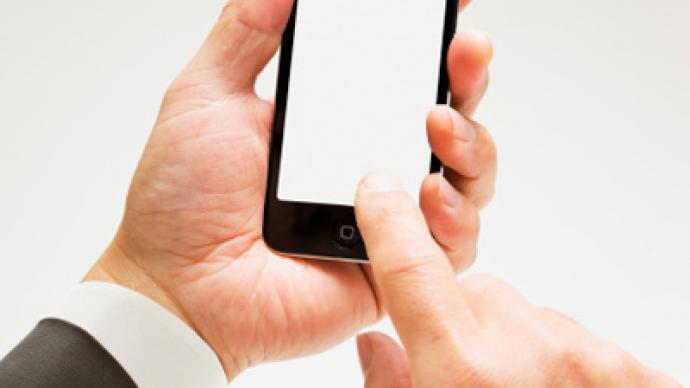 A Senator from New York State is asking the Federal Trade Commission to investigate if the privacy policies users must agree to on iPhone and Android devices really do much at all to protect the customer's personal information.
Senator Chuck Schumer (D-N.Y.) is asking the FTC to probe both Apple and Google, the minds behind the iPhone and Android operating systems, respectively, over what the Silicon Valley bigwigs can do with the information users willingly supply when they sign up for cell phones. "It sends shivers up the spine to think that one's personal photos, address books and who knows what else can be obtained and even posted online with the consumer's consent," Schumer writes in a statement to the commission. In a statement sent from the senator's office over the weekend, Schumer says, "When someone takes a private photo, on a private cell phone, it should remain just that: private… Smartphone developers have an obligation to protect the private content of their users and not allow them to be veritable treasure troves of private, personal information that can then be uploaded and distributed without the consumer's consent."Schumer and others have concerns over what Apple, Google and others are capable of once a user signs off on the fine print. Recent investigations by a Stanford University researcher revealed that Google's engineers had exploited a flaw in different Web browsers, including Apple's Safari and Microsoft's Internet Explorer, which allowed the search engine company to collect personal information from users that they weren't aware they were offering. This data, it was revealed, was collected even after users logged-out of their Google account. For their part, of course, Google has their own Web browser, Google Chrome.Another reason for concern comes after recent reports that the Apple iOS operating system used in iPhones and iPads had been uploading the contents of entire address books without the permission of the device's owner. "While they are telling you what movies are playing nearby they are also going through your files and using it for other purpose," Schumer claims.Google quickly responded to the news from the Stanford study with pleas that they were only trying to streamline the user experience for their customers and were not purposely trying to intrude on private data. The company called the public's initial response a mischaracterization of what was actually at play and instead stressed that by working around the security glitch, Google was only offering a more personalized service for its users. With their by-the-books privacy settings changing, however, Schumer is concerned that even when cell phone users agree to privacy policies, the company's are not being clear with what can come of it. "These uses go well beyond what a reasonable user understands himself to be consenting to when he allows an app to access data on the phone for purposes of the app's functionality," Schumer writes.Even still, the senator suggests that companies aren't considering industry protocol and that of their own in some instances."It is my understanding that many of these uses violate the terms of service of the Apple and Android platforms through which the apps are marketed and sold," Schumer continues. "However, it is not clear whether or how those terms of service are being enforced and monitored…"In his address to the FTA, Schumer says he wants the federal agency to launch a "comprehensive investigation" with the goal of explicitly determining whether "copying or distributing personal information from smart phones, without a user's consent, constitutes an unfair or deceptive trade practice."
You can share this story on social media: