Top Homeland Security official put on leave for 'lewd conduct'
Published time: 15 Aug, 2012 21:19
Edited time: 16 Aug, 2012 01:19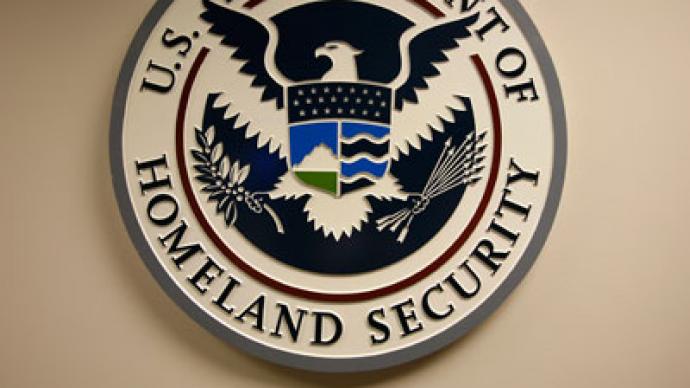 Suzanne Barr, the Chief of Staff for Immigration and Customs Enforcement, has placed herself on voluntary leave amid a misconduct probe and sexual harassment allegations.
The Department of Homeland Security is looking into allegations that she fostered a work environment akin to a "frat house," according to Fox News. The inquiry stems from claims of discrimination and retaliation related to litigation filed earlier this year by James T. Hayes, head of the New York office of the Immigration and Customs Enforcement (ICE).

Recently-filed affidavits allege that Barr sexually harassing a senior ICE employee in October 2009. Barr allegedly called him
"sexy
" and, after glancing at his groin, asked
"how long is it, anyway?"
"Several employees laughed nervously," the affidavit stated.

Another account details how Barr offered to perform oral sex on another employee during a trip to Colombia in late 2009.
DHS Director Janet Napolitano is named as the only defendant in Hayes' suit, though allegations center around Barr and Dora Schriro, an aide to Napolitano. In his lawsuit, Hayes also claims that Schriro had a "long-standing relationship" with Napolitano, and ostracized him "because of this relationship and because he was not female."

Shriro currently works as a commissioner for the New York City Department of Corrections.
A DHS spokesperson had previously characterized Hayes' claims as "unfounded."