Secret Service agents accused of sexual misconduct in 17 countries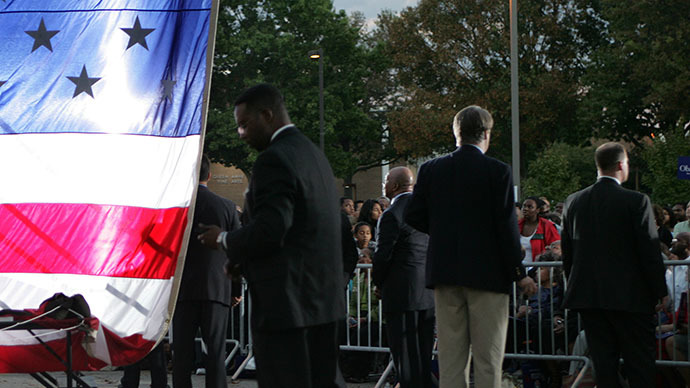 US Secret Service agents and supervisors have allegedly engaged in sexual misconduct in 17 different countries over the past few years, according to the Washington Post.
Senator Ronald H. Johnson (R-Wis.), member of the Homeland Security subcommittee, told the newspaper that whistleblowers with knowledge of this behavior have come forward and notified lawmakers about the conduct. Johnson added that the information directly contradicts the agency's claim that it does not tolerate sexual misconduct.
The senator did not detail any of the allegations by whistleblowers, but "two people briefed on the accounts" told the Post they include both agents and managers hiring prostitutes and visiting brothels while overseas. One of the sources also claimed that the Secret Service's senior management knew about the behavior and did not stop it.
Specifically, one whistleblower detailed an incident in which an agency supervisor had to stay behind in Thailand in order to look for an agent that was eventually found, intoxicated, at a local brothel. He was transferred back to the United States at additional expense, but was not disciplined.
The allegations come just one day after reports revealed two Secret Service agents – Ignacio Zamora, Jr. and Timothy Barraclough – were removed from President Obama's personal security detail, the agency's top post, for sending sexually suggestive emails to a female subordinate. These emails were discovered through an internal investigation, triggered by Zamora's attempts to re-enter the hotel room of a woman after he claimed he had accidentally left a bullet with her.
What's more, Zamora himself was in charge of conducting the internal investigation of a prostitution scandal that rocked the agency last year as it prepared for Obama's trip to Cartagena, Colombia. Twelve agents were implicated in the incident, nine of which have either been removed from their post, resigned, or retired.
An inspector general report on that event is scheduled to be released in the coming weeks, but these new allegations of misconduct have led Johnson and Republican House Rep. Jason Chaffetz (Utah), the chairman of the national security subcommittee of the House Committee of Oversight and Government Reform, to pen a letter asking why the it hasn't been made available sooner. They both stated that the report should've been complete "within weeks" of the scandal occurring.
In a separate statement, Johnson also questioned whether or not the report will be comprehensive enough, saying the Department for Homeland Security has been too easygoing with the Secret Service in the past.