Second radiation leak detected at New Mexico nuclear waste site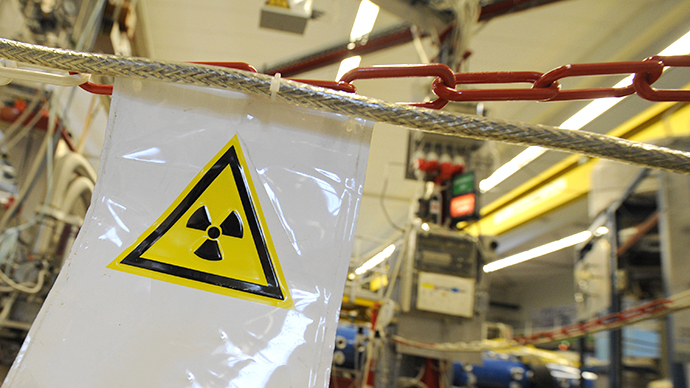 About one month after radiation leaks were reported at the United States' first nuclear waste repository, a second release has been detected in the air by Department of Energy officials.
According to the Associated Press, air-monitoring stations near the Waste Isolation Pilot Plant (WIPP) near Carlsbad, New Mexico, have picked up elevated radiation readings, suggesting another small batch of radiation has been released into the air.
Officials said these types of small releases are to be expected, but that they should fall below the safety standards outlined by the Environmental Protection Agency.
The WIPP – one of the world's three deep nuclear repositories – has been shut down since February, when a sharp rise in radiation levels was linked to a leak in one of the underground tunnels storing radioactive waste about 600 meters underground. This radiation eventually made it into the plant's surrounding area and was detected in the air by nearby monitoring stations.
Although plant officials said that all employees were also cleared up external contamination before they left the premises the day of the leak, biological samples analyzed last month found at least 13 workers tested positive for radiation.
Despite the news, plant and government officials have maintained that the amount of radiation released does not constitute a threat to the public's health.
This is the first time the WIPP has been known to release any radioactive material since its construction in 1999, though what it means for the future of waste storage in the US remains unclear. As RT reported previously, the Energy Department spends roughly $5 billion a year in order to clean up waste in connection with nuclear development, but plans to expand WIPP's intake of waste are on hold until a concrete cause for the leak is determined.
One watchdog group, Southwest Research and Information Center, said plans to expand the plant's operations could have led to lax security measures, and has labeled the WIPP a failure in terms of safety.
The plant's operators at the Nuclear Waste Partnership, meanwhile, have rejected the accusation, saying the safety systems are working as planned, and that the WIPP will only become safer in the future as a result.
You can share this story on social media: