Record radiation detected at New Mexico waste site after nuclear alert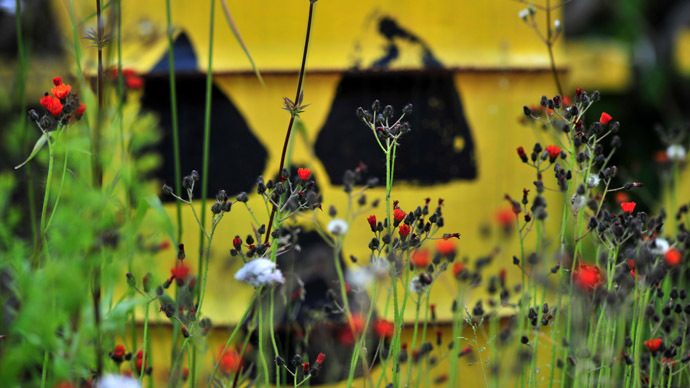 The highest ever levels of radiation have been detected at a New Mexico nuclear waste repository. The latest readings come hot on the heels of a radiation leak that triggered a lockdown of the entire facility at the beginning of the week.
Scientists monitoring the area around the Waste Isolation Pilot Plant (WIPP) in Carlsbad, New Mexico, picked up trace elements of radioactive materials in the air. Russell Hardy, director of the Carlsbad Environmental Monitoring and Research Center said quoted by AP the readings of americium and plutonium were the highest ever detected at the disposal site.

However, radiation levels are still a long way from breaching Environmental Protection Agency safety guidelines.

The Waste Isolation Pilot Plant is one of the world's three deep repositories for nuclear waste left over from the production and testing of atomic weapons. It buries the waste over 600 meters underground in tunnels hewn out of salt beds.

Just four days ago an out-of-the-ordinary radiation spike was recorded at the facility which caused plant managers to suspend all operations. Personnel at the facility discovered the source of the radiation was a leak inside one of the salt tunnels where radioactive material is buried.

Air filters were activated at the plant as a precaution and workers were barred from entering the facility. Officials stated that there had been no adverse effects on the health of any of the staff and radiation had not escaped to the surface.

"Officials at WIPP continue to monitor the situation," spokeswoman Deb Gill said to the LA Times back on Monday. "We are emphasizing there is no threat to human health and the environment."

However, she did say that officials know very little about the extent of the problem or how to solve it.

A shutdown of the facility also occurred earlier this month after a truck caught fire in one of the underground tunnels. Officials said the fire happened in a separate section of the facility to where the atomic waste is stored.

The prolonged closure of the Carlsbad plant could cause a potential build-up in the backlog of nuclear waste heading to the site. The facility caters for a dozen sites across the US and in 2012 over 840 shipments were received there.

Allaying fears over the situation, Russell Hardy said that the New Mexico State University is monitoring air, ground and water samples from in and around WIPP. He added that there had only been four incidents in the past where radiation had been detected and levels were so low "you could eat it and it wouldn't hurt you."
You can share this story on social media: