'Paid twice for same cleanup': Oil companies accused of defrauding states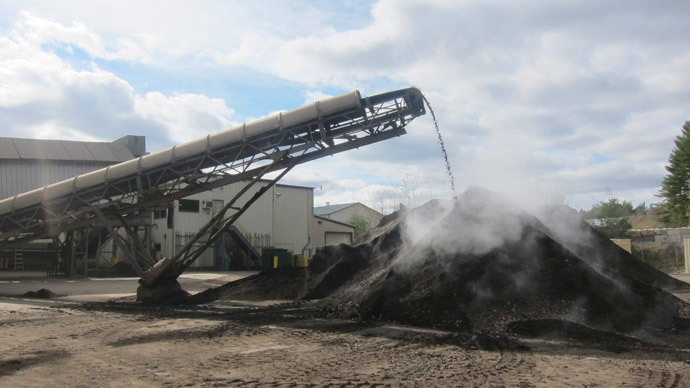 ​Oil companies in the US appear to be getting state funds for cleaning up oil leaks while at the same time concealing insurance payouts they received for the same purpose. The alleged 'double-dipping' has prompted dozens of lawsuits countrywide.
It all started when Thomas Schruben, a Maryland environmental engineer, who has long worked on cleaning up oil leaks, started to have suspicions that oil companies could have been paid twice for the same job, Reuters reports.
The jobs in question are the cleanups of leaky underground petroleum storage tanks, which were built for gas stations all over the US around half a century ago. The tanks, which corroded over time leaking gas and diesel, have long started to represent a threat to environment and health.
Half a million such leaking tanks have been reported in the country since 1988. At the moment 80,000 spills of the kind remain unhandled.
When Schruben started to suspect fraud in spills cleanups, he and Dennis Pantazis, a lawyer specializing in environmental and civil rights cases, set up a team of investigators and experts who uncovered multiple cases of oil companies collecting both special state funds and insurance money for the same tank cleanups.
The team eventually helped a number of states to bring their cases against oil companies.
As Reuters found out, nine states have won settlements worth more than $105 million against four companies in the past three years – Chevron, Exxon, ConocoPhillips and its downstream arm Phillips 66, and Sunoco.
A third of the sum went to Colorado, which has signed settlement agreements with three companies.
"It appears this was a really common practice and it's very disconcerting," Colorado Attorney General John Suthers said. "Basically the companies were defrauding the state."
None of the companies, however, has admitted wrongdoing.
"In some instances you might say these were intentional actions," Dennis Pantazis said. "In some instances it may have been a case of the right hand not knowing what the left hand was doing."
There have also been instances when oil companies told the state they had no insurance, while they actually did. As has been uncovered, Chevron denied having insurance in its application for state funding in 2006. It then received $19,000 for handling of a gas tank leak in southern New Mexico town of Artesia. A lawsuit brought against Chevron stated that what the company said in its application was not true.
"When I first saw these cases, I thought this is kind of incredible," said New Mexico assistant attorney general Seth Cohen. "The oil companies have, in effect, profited off polluting."
Exxon and Chevron have demonstrated a willingness to settle the lawsuits out of court, paying out compensation. Exxon in fact said in 2004 it discovered by itself it received insurance payouts on top of state claims. The company informed 24 states of the "discovery" and voluntarily offered compensation to some of those.
"ExxonMobil has always sought to act transparently and honestly with all of the state funds – both in the communications of our actions and in the filing of reimbursement claims," Exxon spokesman Todd Spitler said.
Phillips 66, the downstream arm of ConocoPhillips, has on the contrary challenged the accusations in court, denying that its insurance policies covered underground storage tank leaks.
The Schruben-Pantazis team says it is currently involved in around 20 state-versus-oil-company cases across the country.
You can share this story on social media: