Seattle police plan to deploy spy drones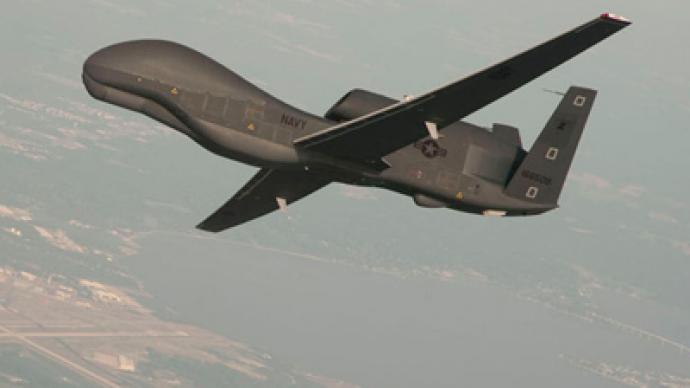 The rainy skies of Seattle are likely to soon be a whole lot drearier. The FAA has approved the local police department to start using surveillance drones for law enforcement, but protesters are making it clear that they're willing to put up a fight.
The Seattle Police Department displayed a small unmanned aerial vehicle (UAV) on Thursday that they intend on using soon to monitor criminal activity across the city, but opponents of drone use came out in droves to protest the proposed plans.The SPD is one of only law enforcement agencies given the go-ahead by the Federal Administration Agency to show officers the ins-and-outs of UAVs, and the department hopes that soon they will be able to save lives and make the city more secure by actually deploying drones across town. So far the department has already outlined an operations manual that they hope they'll have a chance to adhere to soon, describing in detail how they hope to install an unmanned aerial system across the city to help photograph crime scenes, conduct search and rescue missions, monitor traffic accidents and even aid with natural disaster responses. Putting an extra set of police eyes — remote-controlled ones, at that — has put a fair share of Seattle residents ill at ease, though."We are not going to tolerate this in our city. This is unacceptable," anti-drone advocate Emma Kaplan told Assistant Chief Paul McDonagh at Thursday's unveiling.The Seattle Times says another protester in attendance, identified as General Malaise, said, "We don't trust you with the weapons you do have," let alone new ones that are still being developed.According to the paper, Thursday's community meeting held to identify the public opinion of the program "was taken over by protesters," leaving McDonagh with only a small chunk of time to talk about his plans.The city says they have no intent on using UAVs for any unlawful surveillance purposes, but the bad wrap drones have received as of late — made only worse with military versions of the drones overseas executing as many as hundreds of civilians in recent years — has left Seattle residents saying they have good reason to oppose domestic use.Even if unarmed, drones are a cause of big concern for some. The Seattle Police Department says they have every intent "to make reasonable effort to not invade a person's reasonable expectation of privacy," and that never will any police drones "supersede the issuance of a warrant when needed." "UAS operators and observers will ensure and will be held accountable for ensuring that operations of the UAS intrude to a minimal extent upon the citizens of Seattle," the drafted operations manual reads. As the technology is still being tested, though, opponents say it's not clear what the department could be able to get away with."The ways that they say they can use the drones is too broad," ACLU of Washington Deputy Director Jennifer Shaw tells the Seattle Times. "They have a list of different emergencies and then a catchall phrase saying the drones can also be used in other situations if they get permission."Even what isn't outline, she says, could eventually be added."So long as it is a policy, it can be changed. An ordinance cannot be changed at will and is the only way we can be sure there is meaningful input," she said.Earlier this month, the Sherriff of Alameda County, California asked the US Department of Homeland Security for as much as $100,000 in funding so he could add a drone to his own department's arsenal. Sherriff Greg Ahern told NBC News that UAVs are "Very valuable to any tactical officer," because they could aid in identifying everything from how a suspect is dressed to what avenues of escape are possible.
You can share this story on social media: