Scientists develop 'self-healing' muscles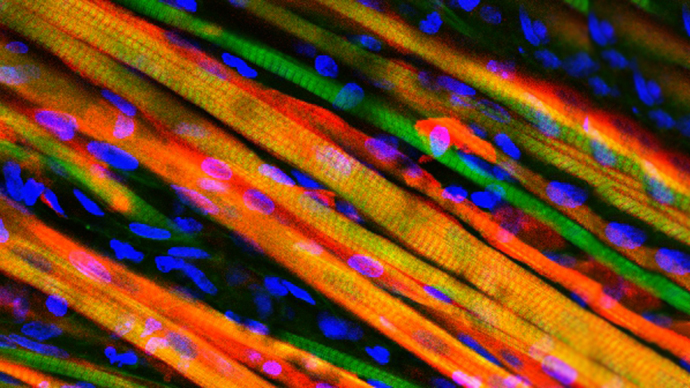 Scientists at Duke University announced they have developed living muscle tissue that can heal itself in an animal just as natural tissue would, raising hopes that more research will lead to self-healing muscles to help humans recover from injuries.
Biomedical engineers discovered that the test skeletal muscle developed at the Durham, North Carolina school was able to integrate into lab mice quickly, and then heal itself quickly once inside the animal. They also measured the muscle's strength by shocking it with electric pulses, discovering it was more than 10 times stronger than any previously engineered muscles, according to Quartz.
Lead researcher Nenad Bursac told the site that perhaps the most exciting development was that they were able to isolate stem cells from mouse muscle and then grow them into muscle fibers.
"We got them to grow into strongly contracting fibers," he said. "This is the first time we've seen muscle fibers contract so strongly in the lab. It was comparable to the contracting forces you'd see in an actual mouse muscle."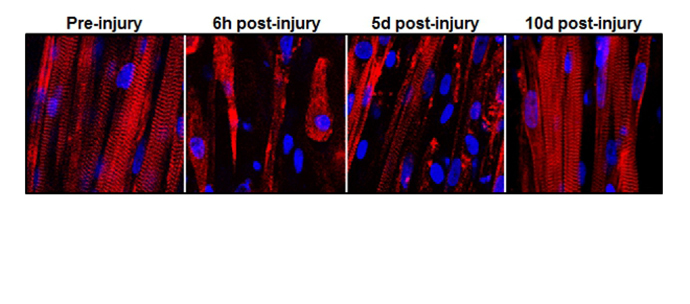 They injected many of the undefined stem cells with cobra venom, which killed the original tissue within a half hour. The new fibers, though, proved reliable enough to resist the venom and heal the damage that had already been done.
"The muscle we have made represents an important advance for the field. It's the first time engineered muscle has been created that contracts as strongly as native neonatal skeletal muscle," Dr. Bursac told the Telegraph's Lucy Kinder. "Can it vascularize, innervate and repair the damaged muscle's function? That is what we will be working on for the next several years."
The artificial vascularization process, which would provide a channel through which body fluid can travel, is not expected to be discovered for 10-15 years, at which point Dr. Brusac predicted it would be worthy of a Nobel Prize.
Such experiments with human muscle tissue have not been successful, although scientists have admitted excitement at the possibility that the process will someday be feasible. The findings were first published this week in the Proceeding of the National Academy of Sciences.
"The stem cells don't just build these fibers," Bursac said. "They sit next to the muscle fibers, and if there's an injury – if a muscle is torn, and some fibers die – these cells jump in and fuse to rebuild the lost tissue."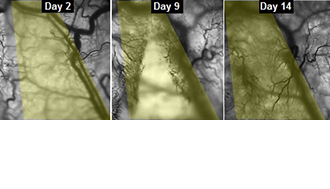 Dr. Bursac said he is trying to take that process out of the Duke labs and into hospitals, where it could eventually benefit professional athletes trying to return from an injury or elderly surgery patients. The lead researcher admitted that, even though news of the mice study is just being made public now, his team has already completed successful trials with human tissue.
"I think we're the only group with active contracting human muscle and it's very important for drug testing," he told Quartz. "If you're testing a drug that's supposed to improve muscle function, it improves pre-clinical testing if you use something physiologically similar to native muscle."
Researchers are optimistic that they will be able to fully replace an injured muscle soon, although a realistic timeline is difficult to come by. To complete the process effectively, doctors would need to extract a small muscle, sample harvest cells from it, use that sample to grow new tissue, and then transfer it back to the same individual.
Aside from the difficulty the timeline would present, scientists still only have a small sample size they can use for experiments. Bursac told Quartz's Rachel Feltman that a single human biopsy only yields a small number of stem cells, which become weaker as they are expanded more and more.
"Let's say you're rebuilding a facial muscle," he said. "For a human, that's a large muscle mass. The cells in the center of the muscle would die from lack of nutrients. You need to make a vasculature system that could sustain life while the muscle was outside the body."