California's San Onofre nuclear plant to shut down permanently – owner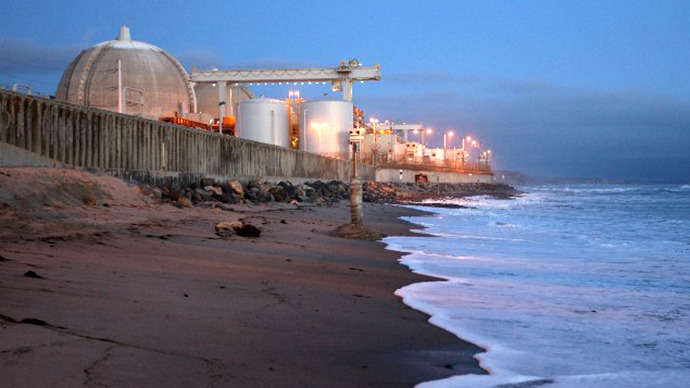 Southern California Edison (SCE) has decided to permanently retire two units of its San Onofre Nuclear Generating Station (SONGS) on California's Pacific coast, Edison International said in a press release.
"SONGS has served this region for over 40 years," said Ted Craver, Chair and CEO of Edison International, the parent company of SCE, "but we have concluded that the continuing uncertainty about when or if SONGS might return to service was not good for our customers, our investors, or the need to plan for our region's long-term electricity needs."
Units 2 and 3 of the troubled plant have been shut down since January 2012, when a radiation leak led to the discovery of significant damage to several generator tubes. Many feared that the worsening conditions at the atomic power station would result in a Fukushima-like meltdown in California.
The plant's generators have been malfunctioning for months. Today's decision to permanently shut down the twin-domed facility comes after the US Nuclear Regulatory Commission's Atomic Safety & Licensing Board ordered a hearing on Edison's plan to restart Unit 2 at 70 percent of full power. The company's officials claimed that operating the least-damaged reactor at that capacity would ensure its safety by reducing vibrations in the generator's tubes.

It may take over a year for a final decision on the future of the reactor to be made, Edison said in its statement on Friday. It added that throughout that period the company will bear the costs of ensuring the reactor is prepared for a restart – a costly prospect for both the owner and its clients. SCE said it would rather focus its efforts on "planning for the replacement generation and transmission resources which will be required for grid reliability." 
The company also plans to reduce its current staff of about 1,500 to around 400 employees within the next 12 months, but vowed to handle the layoffs "fairly."

It will take years to fully decommission the two San Onofre reactors. Edison said its "top priority will be to ensure a safe, orderly, and compliant retirement of these units." 
The US has 104 nuclear power reactors, 13 of which are currently being decommissioned, according to the NRC.

You can share this story on social media: