San Francisco court upholds public nudity ban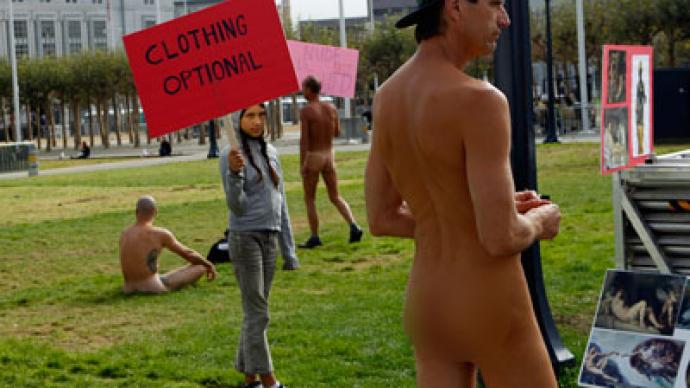 Express yourself all you want in San Francisco, but be fully dressed: a US court has ruled to uphold the ban on displays of public nudity in the city.
"In spite of what plaintiffs argue, nudity in and of itself is not inherently expressive,"  US District Court Judge Edward Chen said, commenting on his refusal to block the ban that activists claimed was violating their right to freedom of expression. Judge Chen also rejected the claim that if nudity is permitted at some events such as the city's gay pride parade, it should be allowed everywhere else.The case was filed by four nudists who argued that the ban violated their First Amendment right to express their political views. Last year, San Francisco's Board of Supervisors passed a ban that requires the "genitals, perineum, and anal region" to be covered for San Francisco residents and visitors over age 5.The ban, which goes into effect on February 1, was introduced in response to frequent gatherings of nudists in the city's predominantly gay Castro District. Those violating the ban will face a range of penalties. A first offense carries a maximum fine of $100. The fourth offense may result in a fine of up to $500 and a year in jail.The activists' attorney, Christina DiEduardo, said her clients are obviously "disappointed," but they might file an appeal.
You can share this story on social media: