Saakashvili pays US firms to lobby for him in Washington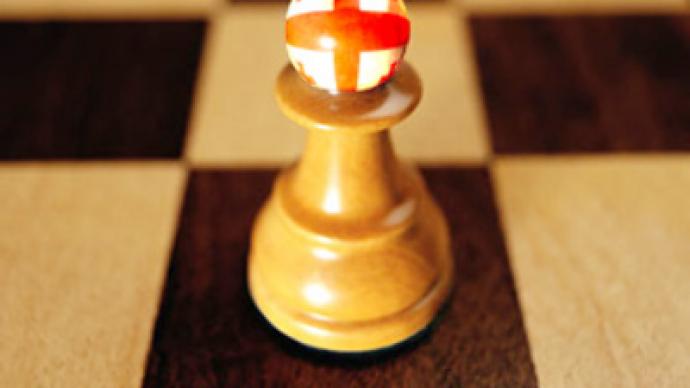 Tbilisi has signed a contract with an influential US lobbying firm, the Podesta Group. Thanks to its efforts, President Saakashvili will reportedly pay his first visit to the US since Barack Obama's election.
"Georgia online" reported Wednesday referring to US sources that in April Mikhail Saakashvili will meet with American President Barack Obama, Secretary of State Hillary Clinton and other officials. However, the Georgian president administration confirmed the information about the trip but said it is not known yet whether the two presidents will meet, Internfax agency reports.
On Tuesday, Georgian news website Civil.ge reported that the six-month contract worth US$300,000 between Georgia and the lobbying company was signed in January. According to the documents submitted by the company to the US Justice Department, the Podesta Group (PG) will "provide lobbying, government relations, public relations and media management services to Georgia and will also arrange for its client meetings with members of Congress and their staff, as well as with executive branch officials."
The deal appears to have yielded initially positive results for Tbilisi. Russian daily Kommerstant writes that it is thanks to the PG efforts that an agreement over Saakashvili's visit to Washington has been reached.
Once a favorite of the US administration, a frequent guest on Western TV channels, the Western-educated and English-speaking Saakashvili was seen as a face of democracy on the post-Soviet space. However, he has lost points following the EU report on the conflict in the Caucasus in August 2008, which stated that Georgia started the war in South Ossetia.
Saakashvili's weird behavior [chewing his tie during an interview] – the footage of which was shown by world news channels and became a real hit on youtube – has not added to his popularity either. Besides this, he has also been accused of being a drug addict several times by former insiders.
The once-warm relationship between Washington and Tbilisi cooled following George Bush's departure from the White House. Saakashvili was not invited to Barack Obama's inauguration ceremony in 2009. Moreover, so far the two have not officially met.
Georgian-Russian relations have not been on the rise ever since Saakashvili came to power as a result of the Rose Revolution in 2003. Following the war in 2008, diplomatic ties between the two states were cut.
Russian President Dmitry Medvedev has said Moscow's doors are shut for Saakashvili.
"I, personally, will not do any business with the current President of Georgia," Medvedev said following his meeting with the president of Abkhazia."He is persona non grata for the Russian Federation."
Meanwhile, Georgian opposition leaders have lately become frequent visitors to the Russian capital. Former Georgian Prime Minister Zurab Noghaideli has reportedly left Tbilisi for a two-day trip to Moscow for a meeting with the Russian leadership. It is his fourth visit to Msocow since December last year. Also, last week, another Georgian opposition leader, former parliament speaker Nino Burjanadze, visited Moscow and met with Prime Minister Vladimir Putin and the chairman of the State Duma, Boris Gryzlov.
Angered by this news, Saakashvili accused opposition leaders of betraying Georgian interests.
"There are people in Georgia whose hatred towards the country's authorities has already turned into hatred towards their own people. They are ready to give Georgia to Russia, as it happened in 1921," Saakashvili said Tuesday as quoted by Interfax.
"We will never be a part of Russia. We are ready to become an independent and free part of Europe," he added.
Whether Europe is ready to embrace Georgia is still a question. What is clear is that the Georgian leadership is concerned over its image abroad and is ready to fork in to lobbying companies to help Tbilisi get back on stage.
The contract with PG is not the only one signed by the Georgian secretary of the National Security Council on behalf of the Georgian authorities. For instance, in January, Tbilisi also signed a deal with another powerful Washington lobbying firm – Gephardt Government Affairs.
The company "signed a one-year contract worth more than $430,000 to represent the country in the Caucasus, which sits alongside Russia. The former Democratic leader in the House leads the group," the firm's official website reads.
"Gephardt's ties to Democrats and the Obama administration could be helpful to the Georgian government, which wants U.S. support for its effort to join NATO and US support against Russia," the site claims.

Natalia Makarova, RT
You can share this story on social media: