Russian air base mandate in Kyrgyzstan to be extended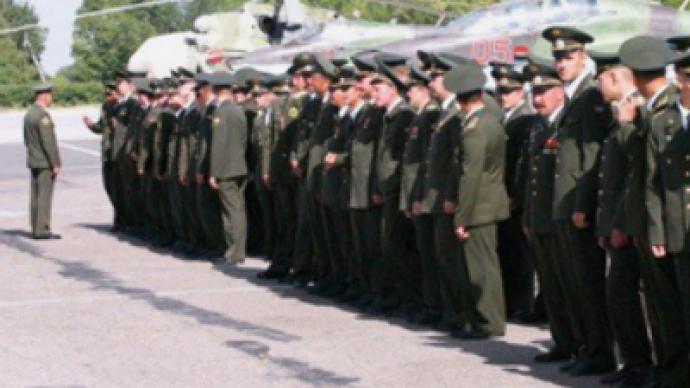 The Russian government has approved the Ministry of Defense's project to extend a mandate for a Russian air base in Kyrgyzstan.
The Kyrgyz side has already voiced support for the extension. According to its terms, the base will be stationed on Kyrgyz territory for 49 years instead of 15.
According the protocol, after the lapse of the 49 year period, the lease will be automatically extended for the next 25 years indefinitely, unless one of the sides submits a written request stating otherwise at least six months before the end of the period.
The cabinet of ministers is currently preparing a draft of the document which will be signed by Russian President Dmitry Medvedev.
The air base in question was set up 20 kilometers from the country's capital Bishkek as a result of an agreement between Russia and Kyrgyzstan, signed in 2003.
The territory was opened in August 2003 and to this day holds SU-25 aircrafts, MI-8 helicopters and some 400 soldiers servicing them.
In case of a conflict situation or anti-terrorist operation being conducted in the area, the base's activity will be part of the collective forces of rapid response, as set up by the Collective Security Treaty Organization (CSTO), of which CIS countries are part.
Apart from the Russian air base, Kyrgyz soil also hosts a US air base which was established in 2001 following a UN mandate.
The US base supported the country's operations in Afghanistan, providing both military and humanitarian aid to the area.
Nevertheless, in the beginning of April 2009, Bishkek finalized the pact annulment with Washington, meaning that the US and another 11 member states of the anti-terrorist coalition are no longer allowed a military contingent on the country's territory.
According to the annulment document, the US has to bring its troops out within 180 days, which is mid-August of 2009.
You can share this story on social media: